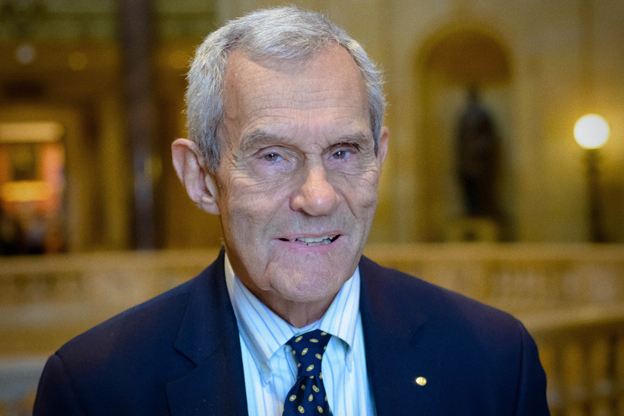 A legislator of distinction
But don't take my word for it. Those are the words of the League of Minnesota Cities. There were 31 senators and representatives who received recognition from the League. You can see the whole list at the link.
In an email to me describing why Rep. Erhardt received the award, the League said:
Representative Erhardt was recognized for being a tireless advocate for local transportation infrastructure funding, including the League's street improvement district initiative.
This is the same Ron Erhardt about whom Edina Republican activist Angela Berger wrote to the Edina Sun Current and said:
 If [  ] Erhardt prioritized transportation money for roads and bridges, instead of funneling gas taxes to light rail projects and bike paths, there would be no need for creative budgeting to maintain and expand our road system.
And please don't think this is a partisan, one-party only award. As mentioned, you can read the list of awardees at the link, but they include Greg Davids, Linda Runbeck, and Carrie Ruud, and several other Republicans.
Thanks for your feedback. If we like what you have to say, it may appear in a future post of reader reactions.