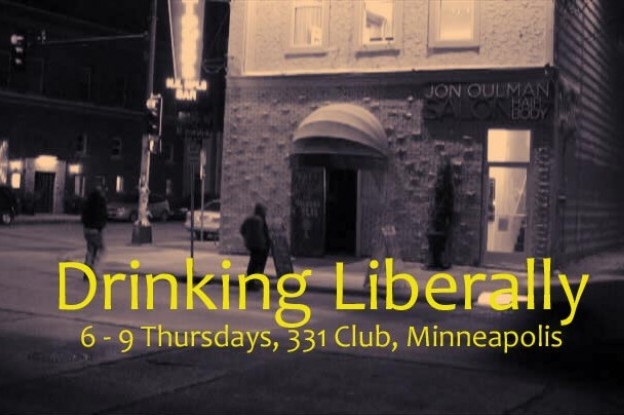 Keith Ellison comes to Drinking Liberally this week!
Come early to this week's Drinking Liberally because it will be packed. One of the DL crowd's favorite speakers, Rep. Keith Ellison, will be back. We will, as always, be at the 331 Club in Minneapolis from six to nine PM, on Thursday, July 5th. Rep. Ellison will offer some remarks and take some questions from the audience starting at seven.
Congressman Ellison is in his third term representing the Fifth District of Minnesota. He's the co-chair of the Progressive Caucus, an implacable foe of photo voter ID, and a general all around great guy. He's an entertaining and informative speaker who you won't want to miss.
Thanks for your feedback. If we like what you have to say, it may appear in a future post of reader reactions.