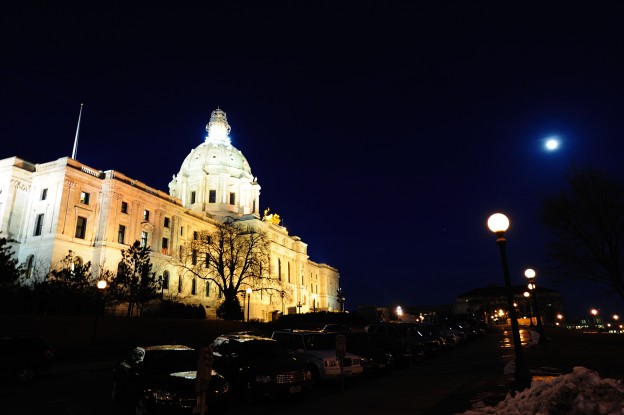 Redistricting reform should be at the top of the agenda
Back in the late aughts the DFL was riding high, they had achieved a veto-proof majority in the State Senate in 2006 and almost got to a veto-proof majority in the house in 2008, falling just two seats shy. Going into the 2010 elections there was hope among DFLers that the trifecta could be achieved, the Governors office and both chambers of the legislature ending up in their control, thereby giving them sole power over the next redistricting cycle. As we all know that didn't happen and we were lucky Mark Dayton was able to eek out a victory and keep the GOP from the trifecta. Had Mark Dayton not defeated Tom Emmer in 2010, there's a very real chance that due to GOP gerrymandering they would still control the State House even after this years elections.
Going into the next redistricting cycle the DFL is in an even stronger position then they were going into 2010. They are now guaranteed of controlling the Governor's office for the next round of map making, meaning even if they were to lose the State House again in 2020 and the GOP keeps the State Senate the DFL could veto their maps and force judges to once again draw the lines. The DFLs downside scenario is a judge drawn map. But the DFLs upside scenario is the trifecta and total control of redistricting.
The DFL is on what poker players call a freeroll. The worst they can do is push, but they can also conceivably win the whole pot.
And still, despite all of this, the DFL should make the establishment of an independent redistricting commission a priority.
There is almost certainly no upside for the DFL in doing this, political or otherwise in the next few years. If they get the trifecta they could do a serviceable gerrymander without really making it look like a gerrymander and no one, other than the GOP, would likely cry foul. And again, if they lose both chambers they can still block the GOPs maps from becoming law via the veto-pen. And voters don't really tend to care about things like redistricting so they probably won't even get any boost at the poll from voters for doing it.
But it doesn't matter. The DFL should make this a priority because if it doesn't happen in the next two years, it won't happen for another decade, and who knows what the political landscape will look like then, it may be that the DFL will wish they had done something about the issue of partisan redistricting while they still had the chance.
Thanks for your feedback. If we like what you have to say, it may appear in a future post of reader reactions.