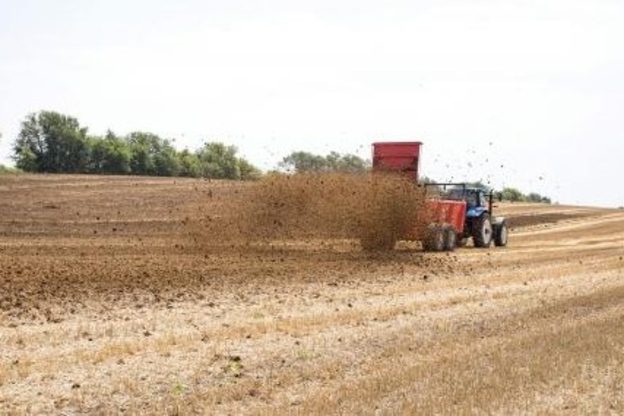 China won the trade war, and farmers will keep hurting
They should probably hold off on buying those bigger tractors.
According to Robert Lighthizer, the U.S. trade representative, China will buy at least $40 billion of U.S. agricultural goods in each of the next two years. It will endeavor to buy another $5 billion each year…Ambassador Lighthizer said the specific sub-sector commitments, such as oilseeds and cereals, will not be made public. As a result, it will be difficult to reconstruct whether the implementation of the (Memorandum of Understanding) will, in any product or in aggregate, make up for the U.S. agribusiness export losses to China during the past two years. A Chinese government news conference announcing the deal in December did not mention a dollar figure for purchase of U.S. agricultural goods.

In any event, more agribusiness exports are unlikely to result in higher prices paid by exporters for U.S. farmer production. Barring major supply decreases from other exporting countries, vast structural oversupply will keep prices low and even below the cost of production.
(IATP)
As a matter of fact most farmers seem to know that.
"President Trump said that we're all going to need to go buy bigger tractors," said North Dakota farmer Justin Sherlock. "I don't think many farmers are going to invest much money until we see that this is a done deal and a long-term deal."

…Commodity market analysts and agricultural economists warn an agreement won't be an immediate fix for the U.S. farm economy because the conflict has spurred China to develop new supply chains.
(Reuters)
If Trump is reelected there likely won't be any more help for non-mega farmers, not that the smaller ones have been helped much anyway. After he's got what he wanted, what would be the point? There will still be bailouts, of some kind, for big-dollar absentee owners who when it comes to actual farming wouldn't know how to plant a petunia.
In recent months the Minneapolis Star Tribune has seen fit to print, on the front pages of Sunday editions, two articles about Trump support getting shakier in rural Minnesota. I have yet to note any polling bearing that out, but they certainly wouldn't have run with stuff like that if their reporters weren't seeing something real.
That said, majorities of farm country voters will continue to vote straight right-wing tickets, every time out. In doing so they'll be continuing to help screw themselves badly enough, and screw their kids and grandkids worse, but they'll keep at it anyway. Like everything else having to do with something as messy and complicated as human thinking and behavior there are no quick and easy answers as to why that is, and how to change it for the better.
One element that is rarely noted in this matter has to do with consequences. If you keep screwing up in school you fail. If you keep screwing up at work you get fired. If you keep screwing up by voting for wingnuts there are rarely direct, obvious short-term consequences. It generally takes a while for the badness to really manifest. And when it does, those who have spent their lifetimes in right-wing cognitive rigidity will just reflexively blame it on "the liberals" and "big government."
That's a big part of what makes persuasion so tough. Not that it's not worth trying.
Thanks for your feedback. If we like what you have to say, it may appear in a future post of reader reactions.