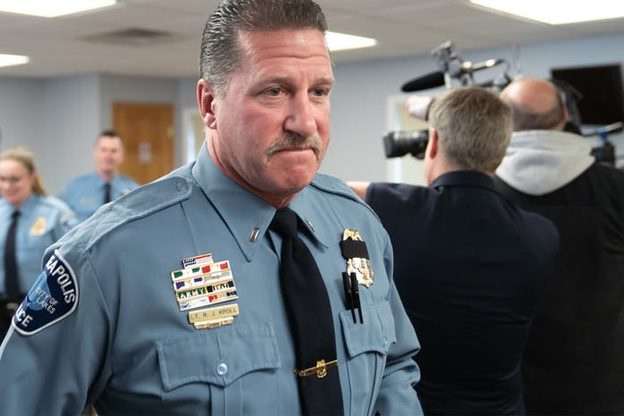 The Ballad of Bobby Kroll
Let me tell you 'bout a cop who came up through the ranks,
When e're there were perps to bust, he wasn't shooting blanks!
But now he just defends the cops who gain them all ill-fame,
Who is this man, you ask? Bobby is his name.
Kroll, that is. Bob Kroll.
On Memorial Day four cops in blue were feeling all their oats,
They cast about and looked for men to kneel upon their throats,
Hey ho, my boys, who have we here? Chauvin did exclaim,
Who was that man, you ask? George was his name.
Floyd, that is. George Floyd.
George gasped for breath, begged for air, and then of course he died,
In their report of things, to spare themselves, the four policemen lied,
The video showed that Chauvin killed; the other three all fretted,
Because in law and common sense, they clearly all abetted.
Murder, that is.
They said to Bobby, "Woe is us; we screwed it up; we're toasted,"
"Not to fear," Bobby crowed, "It's George who will be roasted!
When I am done and had my fun, and everyone's deflated,
We'll work it out; I'll see to that; you'll be reinstated."
As cops, that is.
And that's the way it's always worked; no one is surprised,
It's Bobby's job to see that cops are always immunized,
But this time – maybe, maybe – it won't work quite the same,
We'll ditch Bob Kroll, and his role, and call a new ballgame.
In law enforcement, that is.
– o O o –
Word now comes that Attorney General Keith Ellison has upcharged former Minneapolis cop Derek Chauvin's charges to second degree murder and has charged the other three cops with aiding and abetting.
Thanks for your feedback. If we like what you have to say, it may appear in a future post of reader reactions.