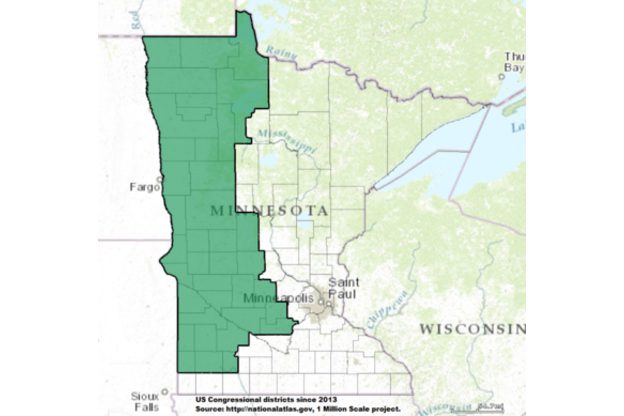 Another Minnesota GOP savior
Though I don't blame you if you've put it out of your mind, Tim Pawlenty was governor of Minnesota for eight years, beginning in January 2003. He was the worst governor in modern Minnesota history. But, oh, did Minnesota's corporate "news" media love him, among other things because he supposedly had everything it took for a successful POTUS run. Which turned out to be a huge embarrassment for everyone involved.
Pawlenty was nonetheless going to be elected governor again, in 2018. Yeah, outlets like the Minneapolis Star Tribune were generally careful to make a reference, somewhere in the first few paragraphs of relevant items, to his "uphill climb." But, overall, their giddiness was obvious, even flagrant. Not only would the great T-Paw be redeemed, and only onward and upward from there. His lock-bet election coattails would at long last prove the…yes…"Minnesota Turning Red!" crowd correct. Not to mention that with the trifecta Republicans would be in charge of post-2020 census redistricting.
Which turned out to be one heck of an embarrassment, too.
Former MN Senate President (and, briefly, though scarily, if something had happened to Mark Dayton, Lieutenant Governor) Michelle Fischbach has announced a run for Rep. Collin Peterson's (D-MN) seat in MN-07. The state's corporate media isn't hyping it quite as much as they did the Pawlenty "comeback" – yet – but they're digging it, and we'll be seeing a lot more.
To be clear, Fischbach could win, though I think her chance of doing so is quite a bit less than 50/50. Right now I'd say maybe one in four. It's a conservative district, and despite having long since become a political institution there Peterson has had close calls in recent cycles. Though if I was Fischbach I wouldn't have started out by telling farmers to sit tight and wait for a certain corrupt, incompetent idiot to fix everything. And even if she does win she's not going to Turn Minnesota Red. And neither is Trump.
Thanks for your feedback. If we like what you have to say, it may appear in a future post of reader reactions.