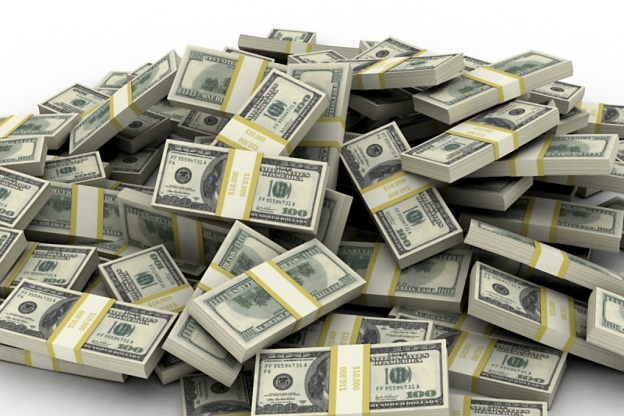 Minnesota House Fundraising Totals
I posted about the Minnesota Senate fundraising totals a few weeks back now, so I guess it's about time I posted about the Minnesota House fundraising numbers.
As I did in that first post, in this one I will go into a little detail as it regards the most competitive Minnesota house races and allow you to peruse the more exhaustive spreadsheet that can be found at the bottom of the post for details about races not discussed in this post.
The Top Twenty Eleven
When I published the Minnesota House hPVI's, I listed the twenty most viable pickups, according to hPVI, for the DFL, they were:
Candidate (House district | hPVI)
Derrick Lehrke (54A | D+3)
Rich Murray (27A | D+3)
Travis Reimche (04A | D+3)
Stacey Stout (43A | D+2)
Brian Wermerskirchen (20B | D+2)
Diane Anderson (51A | D+1)
King Banaian (14B | D+1)
Mandy Benz (37A | EVEN)
Carolyn McElfatrick (05B | EVEN)
Larry Howes (05A | EVEN)
Bill Glahn (49A | R+1)
Debra Kiel (01B | R+1)
Terry Jacobson (49B | R+2)
Russ Bertsch (42A | R+2)
Greg Davids (28B | R+2)
Tara Mack (57A | R+3)
Doug Wardlow (51B | R+3)
Kirk Stensrud (48A | R+3)
Tim Kelly (21A | R+3)
David Hancock (02A | R+3)
Derrick Lehrke is running in the most difficult Minnesota house district hold for the GOP this cycle, according to hPVI. The same district that John Krisel decided not to run for re-election in. And Lehrke's not doing anything so far to make it seem like this seat will stay in the GOP column.
The DFL candidate for the seat, Dan Schoen has raised almost 60% of the individual contributions in the race, but the overall numbers are small, less then $10k combined. Schoen himself has raised more than $10k in total contributions.
Representative Rich Murray is doing what he needs to do to have any hope of holding onto this decidedly blue seat. He's out-raised his DFL challenger, Shannon Savick, almost 2 to 1 in individual contributions, $8,663 to $5,345.
The disparity in overall contributions is much smaller though.
4A
DFL nominee Ben Lien, who survived a primary challenge, has raised more than 80% of the individual contributions. Although there has been less than $5k raised between the two of them
Travis Reimche, the GOP candidate, also faced a primary challenge.
43A
Stacey Stout has been doing a pretty good job of fundraising with a close to 2 to 1 ($10,981 to $6,653) advantage in individual contributions against her DFL opponent Peter Fischer.
The disparity in overall contributions much less though.
20B
DFLer David Bly is smoking GOPer Brian Wermerskirchen in individual contributions with 2/3rds of the total raised so far ($10,746 to $5,380).
Republican Representative Diane Anderson has raised 2/3rds of the individual contributions ($9,329 to $4,968) in her rematch with former Democratic Representative Sandra Mason.
Republican Representative King Banaian has raised almost 75% of the individual contributions in his first defense of this seat against DFLer Zachary Dorholt ($14,843 to $5,610).
Republican Senate staffer Mandy Benz has raised more in individual contributions ($6,502 to $2,525), but former Representative Jerry Newton has raised more overall ($9,076 to $7,503).
Representative Carolyn McElfatrick has been keeping pace with, and in fact exceeding ($7,723 to $5,765) the individual contribution fundraising of longtime Representative Tom Anzelc.
As is something of a trend in the races I've detailed so far, the DFLer Anzelc is up slightly over the Republican in overall contributions, despite being behind in individual contributions.
Representative Larry Howes has been dominating the fundraising in this race ($7,505 to $1,675), raising more than 80% of the individual contributions.
Dominating isn't a word you would typically use to describe $7,500 in individual contributions, but dominating applies in this case as Howes colleague, he of the bolo tie, John Persell didn't even raise $2,000.
Bill Glahn has raised 75% ($30,387 to $9,768) of the individual contributions [his or family members' money, in other words – s] in his quest to hold Keith Downey's seat for the Republicans. Glahn has been the topic of more than one post on this very site.
Facing off against Glahn is Republican turned Independent turned Democrat Ron Erhardt. Erhardt, if you don't know, was shived by the Minnesota GOP in an internal blood letting after Governor Tim Pawlenty's veto of a transportation bill was overturned by the legislature thanks to some Republican votes.
Ron Erhardt was one of those Minnesota house Republicans voting for the override.
Thanks for your feedback. If we like what you have to say, it may appear in a future post of reader reactions.