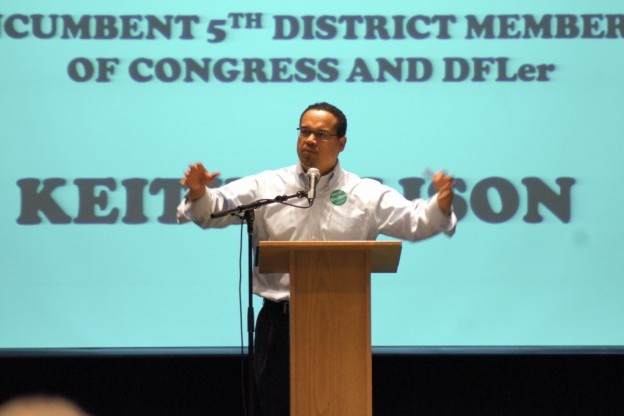 May 6, 2012, 7:35 AM
GOP Candidate Chris Fields Chooses Smears Over Solutions
Ellison for Congress Campaign Manager Will Hailer released the following statement in response to Republican candidate Chris Fields:
Saturday morning, as Congressman Ellison was speaking to working families about ensuring health care access for all, Republican-endorsed candidate Chris Fields took to Twitter to smear Keith Ellison.

Fields tweeted that Congressman Ellison skipped his own campaign's open house on Wednesday. Over 100 Minnesotans who attended the event know Fields' statement is untrue. After it became apparent that Fields was caught lying about Ellison missing the open house, he pivoted to a new lie and claimed Ellison didn't attend an event at the University of Minnesota. Kristin, Jake, Lubna, Dina, Ben and other University of Minnesota students at the event would beg to differ. They enjoyed talking to Congressman Ellison about how we can make college affordable without pitting students against funding for women's health.

Instead of dealing with lies and smears, the people of the Fifth District deserve a lively debate about solutions and how to move our country forward. Congressman Ellison has outlined a vision for job creation, maintaining affordable health care and creating prosperity for working families. That's why the people of Minnesota's Fifth District have elected Keith Ellison three times to represent their voice in Washington.

We call for a higher discourse and ask Mr. Fields to focus on the issues and not smears.
Thanks for your feedback. If we like what you have to say, it may appear in a future post of reader reactions.