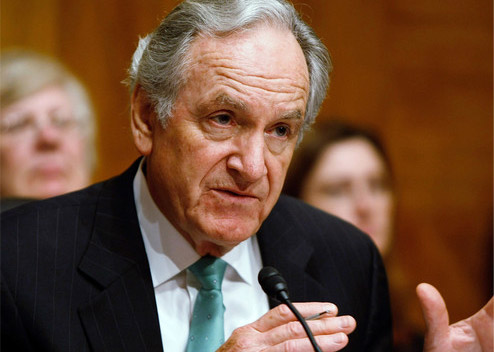 Rasmussen used Minnesota State Grant to game financial aid regulations
Documents released by the Senate Health, Education, Labor, and Pensions (HELP) Committee on Monday show Minnesota's State Grant program for higher education was used by Rasmussen College to maintain its federal financial aid eligibility. A series of emails sent by Rasmussen executives demonstrate how money from the Minnesota State Grant program was used to artificially inflate figures at Rasmussen's Florida campuses, technically avoiding violations of federal financial aid laws.
To understand how Rasmussen deployed Minnesota State Grant funds, you need to understand the "90/10 rule." Federal law requires that for-profit colleges get at least 10% of their revenue from sources other than federal Title IV financial aid. Otherwise, they lose eligibility for federal financial aid, such as Pell Grants and federal student loan programs. As the Chronicle of Higher Education stated:
Congress created the rule in the 1992 reauthorization of the Higher Education Act to crack down on fly-by-night institutions that had been set up to reap profits from the student-aid programs. The rationale behind the rule was simple: If a program is worthwhile, a for-profit college should be able to derive at least 10 percent of its revenue from students willing to spend their own money on it.
Over time, hundreds of for-profit colleges have come perilously close to violating the rule. As they've gotten closer, every tuition dollar that doesn't come from the federal Title IV programs is paramount. Every dollar of Minnesota State Grant money received allows Rasmussen to take $8.99 in federal Title IV financial aid. Since $3,538,000 in Minnesota State Grant funds went to Rasmussen in 2011, that allows Rasmussen to take nearly $32 million in additional Title IV federal financial aid funds.
As Rasmussen College expanded into Florida, they ran into a serious problem. A number of their Florida campuses risked violating the 90/10 rule. This was a serious concern for George Fogel, Vice President of Student Financial Services, Compliance, and Government Relations at Rasmussen. He wrote in a May 2008 email:
With the increase in loan limits and Pell that take effect on July 1st, our 90/10 will be an issue in Florida. Year-to-date, we are at 87.3%. With the increase in loans and Pell, additional national baccalaureate students, the addition of Fort Myers and overall lower tuition in Florida, it will be more difficult to meet our 90/10 objectives.
Indeed, at the end of the FY 2007 reporting period in June 2008, the Rasmussen College Ocala Campus came close to the 90/10 threshold, reporting 85% Title IV revenue. In June 2008, Rasmussen College reported their 90/10 figures as six distinct campuses, Ocala (FL), Fargo (ND), Eden Prairie, Eagan, Lake Elmo, St. Cloud, and Mankato (MN). These campuses are assigned an OPEID number that is used for financial aid applications and reporting.
In the same May 2008 email, Fogel discussed the options available to deal with the impending 90/10 problem in Florida, including:
2. Merge the Ocala OPEID with the St. Cloud OPEID. While this would accomplish our goal of reducing 90/10 dramatically for Florida, we would also lose an OPEID, which is not desirable. While not desirable, this solution offers the best long term "fix" for 90/10 assuming nothing happens to the Minnesota State grant. This solution would also dramatically reduce our default rates in Florida.
While that email concludes that the best solution is to wait and make some minor changes, in June 2009 Rasmussen College reported their 90/10 figures as one consolidated campus, combining the six campuses (with a number of branch campuses) into a single OPEID number. This seemingly technical change allowed all of the Rasmussen campuses to take advantage of the 90/10 coverage provided by the Minnesota State Grant. Other documents released by the HELP demonstrate the importance of the Minnesota State Grant program in allowing Rasmussen to preserve its federal financial aid eligibility.
A January 25, 2009 email from Fogel outlines the importance of the large Minnesota State Grant for Rasmussen's 90/10 compliance:
1. MN OPEIDs – Of our six OPEIDs, four are tied to Minnesota campuses. With MN having the large state grant that it does, it dramatically reduces the 90/10 for those four OPEIDs. The North Dakota OPEID also has the Moorhead campus as well as private lending from the Bank of North Dakota which has decreased the 90/10 ratio. Florida's state grant is only a fraction of the MN grant and they have less access to private lending.
Also, the May 2008 email from Fogel concludes Minnesota's State Grant is a way to "set off" other forms of financial aid and recommends a strategy of combining Minnesota campuses with Florida campuses to avoid violating the 90/10 rule. ("The bill" being discussed here is the 2008 Higher Education Act reauthorization being debated in Congress.) In addition, Fogel proposes raising tuition for the sole purpose of forcing students to either pay cash or take out additional private loans!
If there is not significant relief, i.e. the bill remains unchaged from where it is currently; we will need to make several moves in order to protect our Florida Campuses. I recommend we combine an increase in price along with moving the Lake Elmo to the Ocala OPEID. The price increase will increase the gap that will have to be funded by either direct cash payments, private or institutional loans. With the state grant that Lake Elmo receives, there will be enough "10" money to set off the Florida "90" money. Additionally, when we open additional location in Minnesota, they should be branches of Ocala in the future in order to secure our future as we open new campuses in Florida. Additionally, we may want to open additional campuses in Florida off of the Minnesota campuses, like Eagan for example.
A September 2010 letter to the HELP Committee from K Street law firm Winston and Strawn claims that Rasmussen didn't track 90/10 at the campus level, and then goes on to explain that since they merged the Minnesota and Florida campuses under a single OPEID number, they'll have no problem going forward because of the Minnesota State Grant program:
We have not tracked 90/10 at a campus-based level. It has been tracked at an OPEID level as that is how it is reported in our annual audited financial statement to report compliance. Attached is a table indicating the 90/10 results by OPEID for the last four fiscal years.

Due to the College's participation in state grant programs, 90/10 has not been an issue for five of our six OPEIDs as you will see in the table provided in item 8. For our Florida OPEID, we have monitored 90/10 more closely as we have been closer to the 90% threshold than our other OPEIDs. Based on the consolidation of our OPEIDs as requested by ED and described in the first set of information submitted, our 90/10 will remain low on a consolidated basis.
Minnesota's State Grant program is uniquely generous to for-profit colleges. Minnesota's state grant program is ranked 5th in the country in terms of the portion that goes to for-profit institutions. Now we know that Minnesota's 2nd largest for-profit recipient of state grant dollars has used them to game federal financial aid regulations. Attorney General Lori Swanson, who is already suing Education Management Corporation for violating the False Claims Act, should open an investigation into Rasmussen's conduct. Additionally, Corinthian's Everest Institute Eagan campus also appears to be part of the game, being combined with a Everest West Virginia OPEID. In that case, the Minnesota State Grant dollars almost certainly keep the Cross Lanes campus, currently at 81%, below the 90% threshold.
Legislators should also examine the Minnesota State Grant program and rein in the ability of for-profit chains to use Minnesota taxpayer dollars to cover their violations of the federal financial aid regulations in other states.
The documents are all right there in plain sight. The next step is to hold Rasmussen and other Minnesota for-profits accountable.
Follow me on Twitter @aaronklemz
Thanks for your feedback. If we like what you have to say, it may appear in a future post of reader reactions.