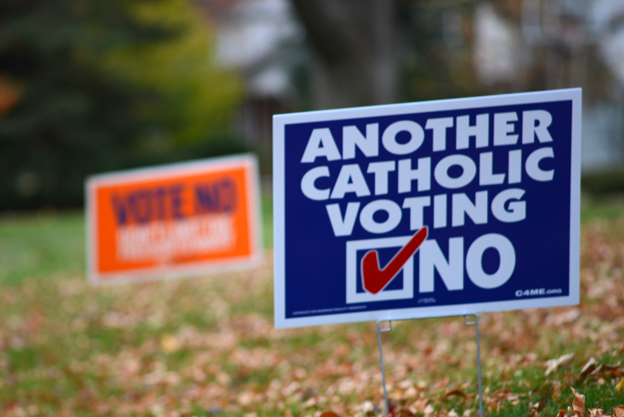 Catholics raising money for Republicans
There is a Hot Dish Politics post today with this arresting lede:
The Catholic Church has contributed more than half of the funding into efforts to pass a constitutional amendment to ban same-sex marriage in Minnesota, according to a new report.
This obviously annoys some Catholics. You see more and more of these signs sprouting up around town.
This is the same amendment that Republican operative Michael Brodkorb said was put on the ballot to bolster Republican turnout: it's about votes, not values.
Catholic parishes are closing in considerable numbers, but the church collects money out of the pews and bundles it for a Republican wedge issue.
This is called choking to death on the Bread of Life.
Thanks for your feedback. If we like what you have to say, it may appear in a future post of reader reactions.