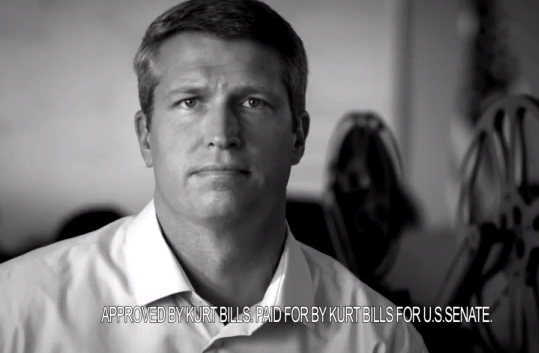 Daily Caller reporter: Hettler only provided "color commentary"
Thursday evening, LeftMN published a story featuring an internet video created by Richard Hettler, a source for the Daily Caller's story claiming that Sen. Amy Klobuchar covered for convicted Ponzi schemer Tom Petters. In this 2008 video, Hettler lays out his case that there is widespread judicial corruption, that federal law enforcement is used as "the personal Gestapo" for these corrupt judges, and that dozens of political figures have ignored this corruption or covered it up.
Matthew Boyle, the Daily Caller reporter who wrote the stories purporting to connect Klobuchar to Petters, engaged me in a back-and-forth on Twitter this morning. He claims that:
@aaronhorak @aaronklemz @jpkolb I'll confirm that. Hettler added color commentary to the piece. He was hardly my main "source"

— Matthew Boyle (@mboyle1) October 26, 2012
Frankly, I was astounded by this response. Far from being a minor commentator in his piece, Hettler's interview provides the only direct "evidence" that Klobuchar knowingly ignored criminal activity by Petters. Here is the Daily Caller's original October 19th article that cites Boyle's interview with Richard Hettler.
Perhaps because of the lure of Petters' campaign cash or his deep connection to Minnesota Democratic politics, Klobuchar used the power of her office in 1999 to ensure Petters was not charged with financial crimes. And despite significant evidence against him, she cleared the way for Petters to build his multibillion-dollar illegal empire by prosecuting only his early co-conspirators.

One of those co-conspirators, Richard Hettler, told The Daily Caller that Klobuchar was aware of what Petters was doing, yet willingly accepted campaign donations from Petters' company and its employees.

"She took Ponzi money to get elected," he insisted.
Later in the article, Hettler is cited again:
In an interview with TheDC, Hettler accused Klobuchar of prosecuting him and Kahn, but not Petters, for political reasons.

Noting that Klobuchar passed on indicting Petters in 1999, Hettler said, "She would have, had she not been paid off. I mean, Petters paid her off, basically. He gave money to Klobuchar to do his bidding."

When TheDC asked Hettler if Klobuchar ignored documents, like the promissory notes and the interest reassignment to Kahn, that were a sufficient basis to prosecute Petters in 1999, he said, "Yes. That's true."

"If something like this were to get out," Hettler added, "her chances of continuing on the Senate Judiciary Committee would be very limited."

Hettler added that some Minnesota Republicans were also tainted by Petters' political donations. "He doled money out to both sides of the aisle, depending on whoever got elected," Hettler said. Names he mentioned include former Minnesota Gov. Tim Pawlenty, Rep. Michele Bachmann and former Sen. Norm Coleman.
In fact, this is the only direct "evidence" that Boyle has that Klobuchar covered for Tom Petters.
The argument made by Boyle is that because Klobuchar's office prosecuted Richard Hettler she had to know that Petters was engaged in a criminal enterprise. But aside from Hettler's interview, Boyle has no evidence for that claim. This is why he's reduced to grumbling "why Amy Klobuchar won't agree to an interview?"
This is also why Bills's campaign manager Mike Osskopp can't even defend the truth of the claims in the television commercial they're running. As he told Esme Murphy from WCCO: "I don't know if that story is true or if it's not true. Until someone proves that it's not true we will continue to run it."
You might want to start thinking about pulling that ad, Mr. Osskopp.
Thanks for your feedback. If we like what you have to say, it may appear in a future post of reader reactions.