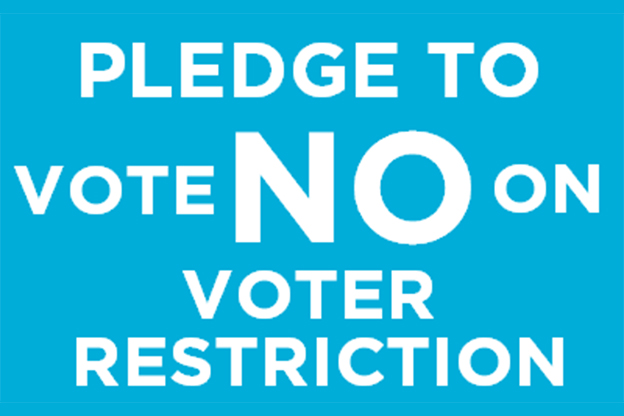 Our Vote Our Future poll shows Photo Voter ID tightening
A poll released yesterday by the Our Vote Our Future campaign shows the race tightening in the Photo Voter ID constitutional amendment contest.
Grove Insight (11/2, 10/21 in parenthesis):
Photo Voter ID question
Yes 50 (53)
No 44 (37)
Undecided 6 (10)
(MoE: ±4.4%)
A SurveyUSA poll that recently came out seemed to show a stabilizing of this race, compared to their poll from two weeks before. This poll shows something else, that the numbers haven't stabilized and are still moving in the right direction.
I would love to see another data point on this (from PPP specifically, who hasn't polled here in almost a month, so I suspect we'll see something from them soon). But until such time, it looks like we're dealing with a case of dueling polling trends.
As I recently discussed in a different post, the average drop off in voters on constitutional amendments has been 5% in past Minnesota elections.
A case could be made that the Marriage amendment will experience less drop off, because of many factors really. It's a high profile issue and a ton of money has been spent on both sides.
The Photo Voter ID amendment is different from the Marriage amendment though, and I suspect it will experience a similar drop off to past Minnesota amendments. Additionally, as with the Marriage amendment, I don't think there is much of a case to be made for a systemic bias in the polling manifesting itself.
There isn't a social stigma that is attached to being in favor of the Photo Voter ID amendment in the way there might be for the Marriage amendment.
Trying to figure out what's going to happen with the Marriage amendment, because of these issues, is much more difficult than trying to figure out what's going to happen to the Photo Voter ID amendment, where you probably just need to average the polls and apply the 5% drop off.
These are things I will do in a future post, prior to the election. Which is now in just a few days!
Thanks for your feedback. If we like what you have to say, it may appear in a future post of reader reactions.