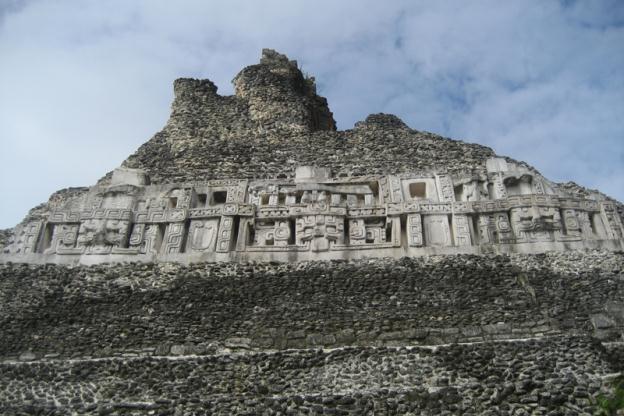 The Weekly Wrap 12-21
I'm sure you've only heard this about four thousand times so far today, so what's one more? Today is the end of the world, according to the Maya. Well, actually, it's the end of a 26,000 year cycle called Precession, which simply begets yet another 26,000 year cycle. That's why it's called a cycle I guess.
This will be the last Wrap of the year as well, but like all good things, it will be back in the new year.
♣ Minnesota Representative Terry Morrow has announced that he will be leaving the legislature, and for that matter, the entire state, for a job with the Uniform Law Commission in Chicago.
This of course will result in a special election to fill the open seat left behind in district 19A. And while Rep. Morrow didn't face a Republican opponent in November, the district is only moderately DFL leaning at D+2. So while the DFL should be able to hold the seat, in a special election, a lot can happen.
♣ A race that hasn't been mentioned in these [electronic] pages yet is the race for St. Paul Mayor. Like the situation in Minneapolis, the big fish in St. Paul (that would be current Mayor Chris Coleman) has not yet indicated weather he will seek another term. But he certainly hasn't done anything to make anyone think he won't be running again.
This comes up because someone has actually announced their intentions to run for Mayor of St. Paul, regardless of Coleman's decision. Roger Meyer, a consultant, and member of the St. Paul Public Schools Foundation board of directors along with Mayor Coleman.
That should make for some fun board of directors meetings.
♣ Mary "Landslide" Franson may have violated campaign finance law in her attempt to stick to those mean 'ol unions:
Minnesota Campaign Finance and Public Disclosure Board Executive Director Gary Goldsmith says the website amounts to a lobbying activity because it asks people to sign a petition and contact Dayton to discourage him from unionizing daycare and in-home care workers.

"Under chapter 10A, it's my opinion that there's nothing that would permit that kind of use of campaign money," Goldsmith said, citing state law that outlines what campaign funds can and cannot be used for.
♣ This story, by DailyKos Elections David Nir, is worrying. Just one more reason why the National Popular Vote Movement is important. And some Minnesota Politicos think so too.
Speaking of which, on this weekends Radio Hour we will be replaying our interview with Barry Fadem, President of National Popular Vote.
Thanks for your feedback. If we like what you have to say, it may appear in a future post of reader reactions.