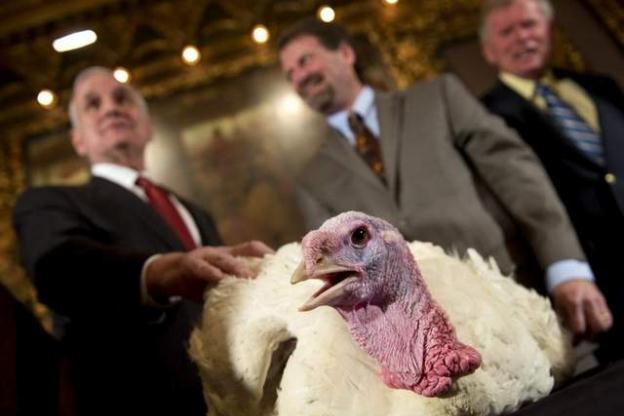 The Weekly Wrap 11-23
Black Friday Edition!
♣ Douglas County Judge David Battey ordered 35 ballots to be discarded from three Douglas County precincts in the Mary Franson- Bob Cunniff race. This was due to the fact that 35 votes were cast in error in that precinct, people from other precincts that share a polling location were given incorrect ballots, thus voting in a race they had no business voting in.
On Wednesday the pulling of the ballots happened and Mary Franson added an additional ten votes to her total, putting her lead at 11 votes. After Secretary of State Mark Ritchie certifies the results, there will still need to be a recount, as an 11 vote lead is still within the automatic recount threshold.
But whereas a one vote lead was something that could be overcome in a Minnesota House district recount, an 11 vote lead being erased would be highly improbable. We're talking getting hit by lightning odds, not cracking Aces odds.
So, while there will be a recount still, this one is essentially over.
♣ There was no small amount of hand wringing and dismay over the process by which this issue was resolved. The obvious response to this hand wringing and dismay is, what else are they supposed to do with the extra ballots?
Obviously what happened is not ideal, but ultimately it's probably the best way to handle a bad situation.
Elections are things that are done by humans and as such there will always be mistakes around the margins. Always. Since humans are the ones overseeing things and humans are the ones actually voting, there is no way to not have mistakes.
That's why there is a statute on the books to deal with just such an occurrence, because these things happen. And they will happen again. This doesn't mean that the election is a shame, or a fraud or should be done over. It doesn't even mean that people were disenfranchised, or denied their vote.
If an election in Minnesota results in a tie, the candidates flip a coin to see who won. Randomly removing miscast ballots is the same sort of solution as flipping a coin. You have to resolve the situation somehow and this is the best way to do it.
♣ Jim Graves, who came as close as anyone yet has to dislodging Michele Bachmann from her sixth congressional district seat, is apparently open to the idea of running again in 2014.
♣ James Nord over at MinnPost interviewed Minnesota Speaker of the House designate Paul Thissen about the DFLs agenda for the upcoming session. Not surprisingly the main topics of discussion were in the area of taxes and the budget.
♣ The staff over at Politics in Minnesota is profiling all of the freshman legislators, here is part one of their series. And here is part two.
♣ Pete Hegseth, last seen losing the now much derided GOP endorsement for US Senate to Kurt Bills, is throwing a fundraiser. Or his PAC is. Another name to add to the list of possible Al Franken challengers. Speaking of which…
♣ This story from The Hill got a lot of play around the state for mentioning both John Kline and Erik Paulsen as being possible GOP challengers for Al Franken's Senate seat in 2014.
While you can never really shut the door on someone until they do it themselves (and even then sometimes you can't), John Kline at least seems like a rather unlikely candidate. You have to ask, why would he want to run for Senate? It's not really a promotion if you go from being a powerful committee chair to a freshman backbencher.
And while Erik Paulsen isn't a committee chair, he is on the Ways and Means committee, which is probably just where he wants to be. I think he is more likely to run against Franken than Kline, but even Paulsen is probably not even a 50% chance.
I don't see what's in it for him. He just got 58% of the vote in a district that Barack Obama won by a point. What is his incentive to give up a seat that is a great fit for him in order to run statewide where Republicans haven't been faring particularly well?
Thanks for your feedback. If we like what you have to say, it may appear in a future post of reader reactions.