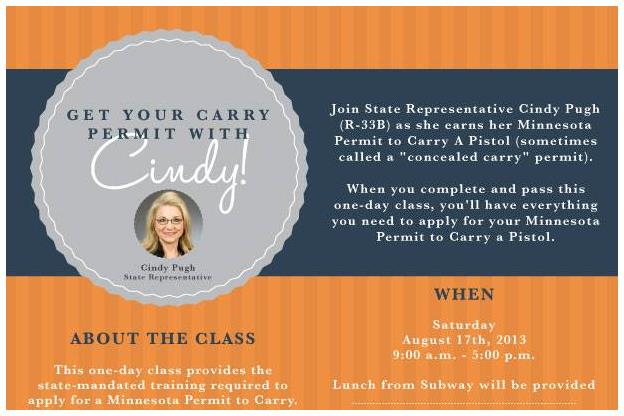 Learn to shoot with Cindy Pugh
Last year Cindy Pugh rode a wave of conservative angst against incumbent Representative and apostate Steve Smith to a primary and then general election victory in district 33B.
Pugh was quickly labeled a raising star in the party and hailed as part of the new conservative Republican vanguard. So you will forgive me for being just a little bit surprised when I learned of this event.
Join State Representative Cindy Pugh (R-33B) as she earns her Minnesota Permit to Carry A Pistol (sometimes called a "concealed carry" permit).

When you complete and pass this one-day class, you'll have everything you need to apply for your Minnesota Permit to Carry a Pistol.
So wait… you mean to tell me that Cindy Pugh doesn't already have a conceal carry permit?
This can mean only one thing, she must be primaried!
It's at least somewhat comforting that the class will be ably lead by the man pictured below, with his kids and his gun.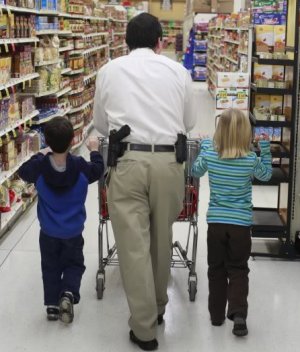 Thanks for your feedback. If we like what you have to say, it may appear in a future post of reader reactions.