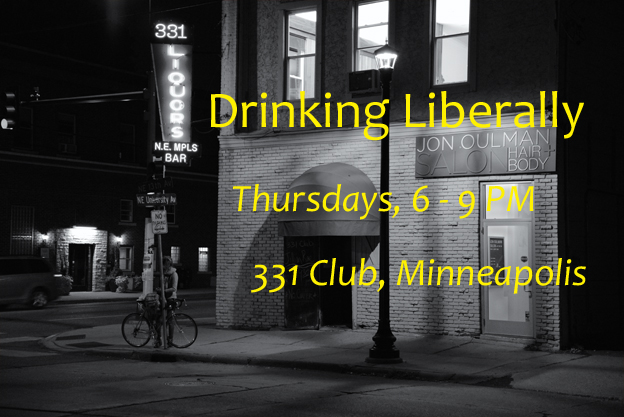 Pia Payne-Shannon at Drinking Liberally
We don't need missionaries
At the Education Forum and Teacher Appreciation Night at Drinking Liberally on October 17th, our final speaker of the evening was Pia Payne-Shannon, a veteran teacher at Nellie Stone Johnson elementary school in north Minneapolis. I said to Pia earlier in the evening that she was batting clean-up, and she hit a walk off home run. At thirteen minutes, it's longer than the videos you ordinarily see here, but it's riveting.
Still to come are videos of our other speakers: Sen. Patricia Torres Ray, Rob Panning-Miller, and Sarah Lahm. Pia, Rob, and Sarah are members of the Public Education Justice Alliance of Minnesota. That's a link to PEJAM's Facebook page.
Thanks for your feedback. If we like what you have to say, it may appear in a future post of reader reactions.