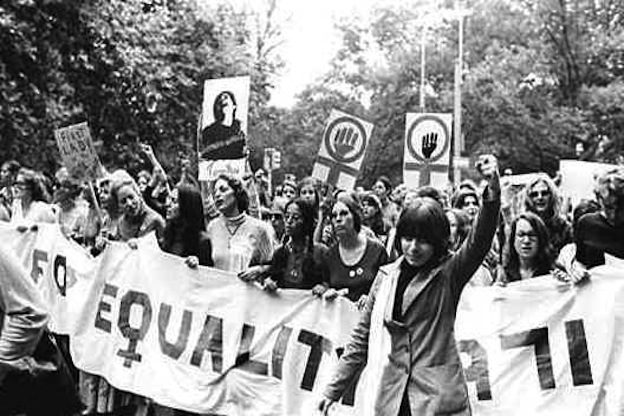 Should women ever realize… things will change
Recalling an interview with then Congresswoman Patricia Schroeder there is a point to be made regarding the untapped economic power of women.
What Schroeder pointed out in her interview is that women spend nearly 85% of all disposable income in this country. It occurs at the grocery stores, the nail salons, the malls and even in industry where they all too often still book facilities for conferences, hotels and flights.
Minnesota House Representative Andrea Kieffer is on the skewer of the week for her comment on women appearing as whiners. Last week it was the foolishness of Rep. Garofalo who is always shooting his mouth off about something.
Kieffer is actually on to something. What she left unsaid is that women have failed to unite and exercise their power by fiscal strength. Failing to collectively bring to bear their economic impact it does leave them wailing before a discrimination they can change via the purse. 
If you were around in the 1960s you may recall the National Farmers Organization (NFO). This attempt for the farming community to organize was drained financially dry by the Nixon administration. Nixon et al kept suing the NFO and sucked the money out of them with threatened legal action, little of which ever actually made it to courts.
So the farmers who source the food and the women who channel and direct money somehow have never organized well enough to actually have the impact they could have if their efforts were fully coordinated.
With every expense of money women have the chance to buy from companies who have gender balance on their boards, to do business with companies demonstrating fair and equal pay equity, to support entities that have child care on site, health benefits that strengthen family and particularly childhood preventative medicine.
When and if women take this action every corporation and business in the country (except maybe the gun guys) will be quick to follow the money trail and pursue product and policy that women buy.
Last I checked the Equal Rights Amendment (ERA) was three states short of ratification. Dwight Eisenhower supported the ERA and he was a far better Republican than any who have come since, especially Reagan and the Bush boys. The heart of this shortcoming is in the now deeply Republican southeast of this country.
Should women ever realize their collective power things will change.
___________________________________________________
"There is an ancient Indian saying: 'We do not inherit the earth from our ancestors; we borrow it from our children.' If we use this ethic as a moral compass, then our rendezvous with reality can also become a rendezvous with opportunity." Pat Schroeder
Thanks for your feedback. If we like what you have to say, it may appear in a future post of reader reactions.