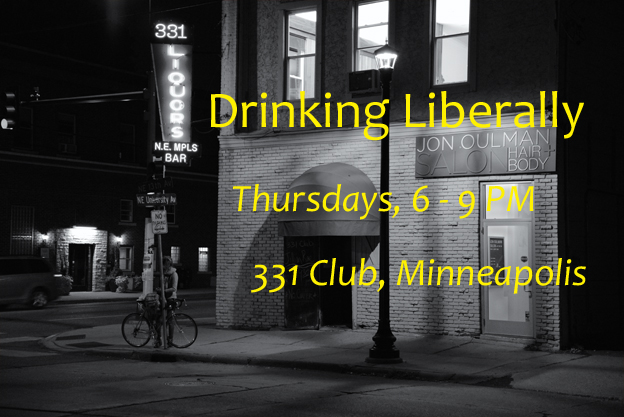 Michael Brodkorb returns to Drinking Liberally
Michael Brodkorb was Drinking Liberally's guest in May of this year (before the party conventions) to help us size up the campaigns with DL and LeftMN's Tony Petrangelo. We thought it would be fun to have him back on the eve of the election.
Michael Brodkorb will be Drinking Liberally's guest this week, Thursday, October 23rd. Michael has had some provocative things to say recently, and you won't want to miss his remarks.
Drinking Liberally meets every Thursday evening from six to nine at the 331 Club in Minneapolis. Programs start at seven PM, and that's when Michael and Tony will take the stage.
Thanks for your feedback. If we like what you have to say, it may appear in a future post of reader reactions.