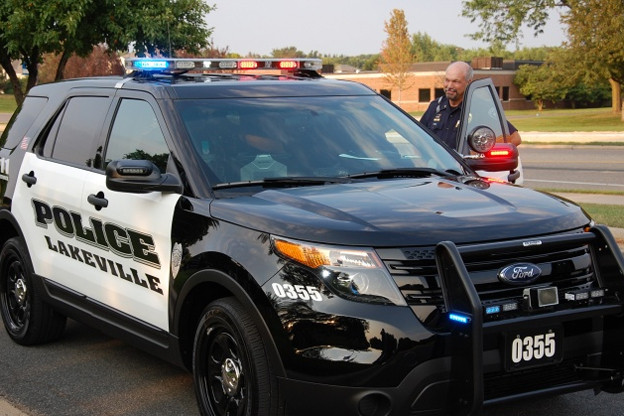 Four persons of interest
I don't know about the rest of you, my friends, but I have been absolutely riveted by Michael Brodkorb's efforts to get to the bottom of the disappearance of Samantha and Gianna Rucki, missing now for two years.
Interest in the case was revived by the Strib's Brandon Stahl's recent article about the disappearance of the girls two years ago and remarking about the fact that the girls' mother's attorney was Michelle MacDonald, a 2014 Republican candidate for the Supreme Court of Minnesota.
But it's been Michael Brodkorb every step of the way after that. In an update story on Wednesday afternoon, Stahl links to two Our Voices stories by Brodkorb, and writes that the Lakeville police "were intensifying their efforts" to find the girls.
As well they might, after Brodkorb reports that: 1) Michelle MacDonald is in continuing contact with the mother, Sandra Grazzini-Rucki, who the police can't find, and is able to produce her on short notice for a telephone interview with Michael Brodkorb; 2) Dale Nathan, a lawyer suspended from the practice of law in 2003 for advising a client to hide a child in a custody case, and who was in the car with Grazzini-Rucki when the girls were spirited away from the family home, is also in continuing contact with Sandra Grazzini-Rucki; 3) Grazzini-Rucki is a flight attendant, an employee in one of the most scrutinized industries in the country, and flying in and out of MSP, but the Lakeville police can't find her; and 4) Grazzini-Rucki has a new boyfriend, a guard at the Hennepin County workhouse, who moonlights as a process server in Grazzini-Rucki's divorce and custody case, a job that included walking into two Lakeville schools with a gun on his hip and impersonating a police officer, and who pleaded guilty to the weapons violation.
Other than that, there isn't much to report, I guess. Until Michael Brodkorb writes something else, anyway.
Apparently, there are now four "persons of interest" in the case: the mother, Sandra Grazzini-Rucki, her lawyer, Michelle MacDonald, the suspended lawyer, Dale Nathan, and the new guy, the boyfriend,  Michael Rhedin.
"These are people that know what's going on who haven't told us what they know," [Lakeville police detective] Dronen said Wednesday.
Gee, ya think?
There are two criminal statutes that are especially apposite here.
First is Minn. Stat. § 609.26, which makes it a felony to hide a child to defeat the custody or visitation of a parent. This is the statute that Dale Nathan advised a client to violate; it was one (only one, sigh) of the reasons that he was suspended from practicing law in 2003. Nathan's client was convicted for following his advice.
The second one is the really scary one if you are a "person of interest." It's Minn. Stat. § 609.25, and it's title is "Kidnapping." Parsing the relevant part of the offense:
Whoever, for any of the following purposes, confines or removes from one place to another, any person without the person's consent or, if the person is under the age of 16 years, without the consent of the person's parents or other legal custodian, is guilty of kidnapping and may be sentenced as provided in subdivision 2: [ ] to facilitate commission of any felony or flight thereafter.
Subdivision 2 says that you can get up to twenty years for kidnapping, if the kidnapped person is released unharmed.
The predicate felony offense here is Minn. Stat. § 609.26. At the time the girls were spirited away, Sandra Grazzini-Rucki did not, and has not since then, had custody of the two girls; they were both under 16 when first abducted.
You don't have to actually do the kidnapping to be responsible for it:
A person is criminally liable for a crime committed by another if the person intentionally aids, advises, hires, counsels, or conspires with or otherwise procures the other to commit the crime.
That's Minn. Stat. § 609.05.
If the Lakeville police can't talk to these people and sweat the truth out of one of them, well then, God help us all.
Update: The links to the Brodkorb Our Voices posts have been taken down on the Strib's web story, linked above. You can still find the links at earlier stories here.
If Michelle MacDonald is involved in any conduct or communications described in Minn. Stat. § 609.05, linked above, she is not protected by rules on client confidences and secrets, or by the attorney-client privilege, nor is Sandra Grazzini-Rucki, for that matter, under what is known as the "crime-fraud exception."
Both of the crimes referred to, Minn. Stat. § 609.25 and §609.26, are continuing crimes so long as the abducted person is missing.
Thanks for your feedback. If we like what you have to say, it may appear in a future post of reader reactions.