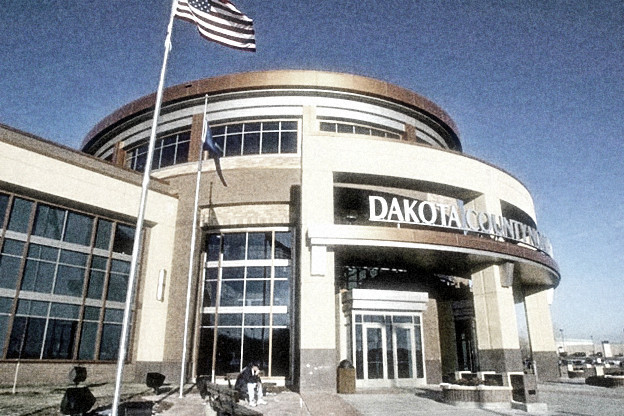 Get out from under the spell, Sandra
I have not written anything new for some time, to the satisfaction of many, no doubt, and the disappointment of, I hope, a few. There are excuses I could offer — and plausible ones, at that — but the truth is that I haven't found much of interest in the local news, anyway.
That is, until Brandon Stahl of the Strib wrote an article about the issuance of an arrest warrant for Sandra Grazzini-Rucki in the disappearance of her two children, Samantha and Gianna Rucki. Equally interesting is the follow up Our Voices story by Michael Brodkorb about remarks made to him by Michelle MacDonald, Grazzini-Rucki's lawyer in the family court case involving the custody of the two girls.
Regular — and the disappointed — readers here know about the case from media reports and earlier stories at LeftMN, some of which will undoubtedly show up in the right sidebar to this story.
In addition to being Sandra Grazzini-Rucki's family court attorney, Michelle MacDonald is a "person of interest" in the disappearance of the two girls. And yet, Michael Brodkorb reports:
MacDonald currently serves as Grazzini-Rucki's attorney in family court in Dakota County. MacDonald said last evening her "plan" is to also serve as Grazzini-Rucki's criminal defense attorney. [Although she apparently hasn't spoken to Grazzini-Rucki about it. ed]
Lakeville police consider MacDonald a "person of interest" in the disappearance of the missing girls and have requested to speak with her about any potential involvement.
Of all of the lawyers in the Minnesota bar, Michelle MacDonald is the one most disqualified from the representation. Why?
As potential co-defendants in the case, there is a clear potential conflict of interest between Sandra Grazzini-Rucki and Michelle MacDonald. If there was ever a case when Grazzini-Rucki needed independent advice, this is it. There are many reasons for this, which we won't get into for the moment.
I expect — and hope — that if Michelle MacDonald entered an appearance on behalf of Sandra Grazzini-Rucki in the criminal case, the county attorney in Dakota County would make an immediate motion to disqualify MacDonald.
Thanks for your feedback. If we like what you have to say, it may appear in a future post of reader reactions.