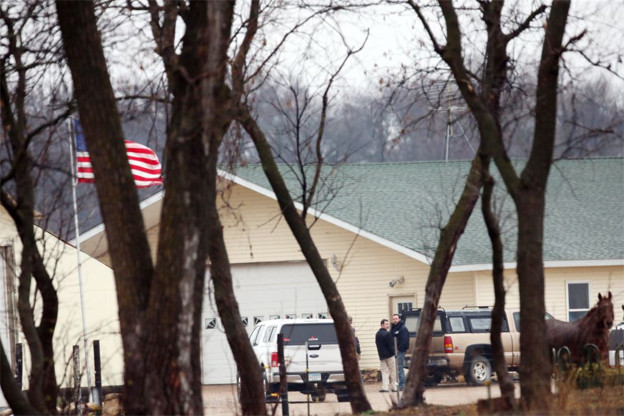 Dede Evavold? Never heard of her
Many of you have at least heard the announcement that Samantha and Gianna Rucki were found by law enforcement on a horse farm in western Minnesota. They were discovered as a result of information found in a search of Dede Evavold's home.
The two girls were found "in seeming good health," which is great news.
Just in case you can't quite place the name, Dede Evavold was Michelle MacDonald's campaign manager in her bid for the Minnesota Supreme Court in 2014. MacDonald is Sandra Grazzini-Rucki's lawyer. From the linked Strib article:
In an interview in April, Grazzini-Rucki denied having anything to do with her daughters' disappearance.
MacDonald, her attorney, repeated that assertion Wednesday. Evavold was the campaign manager for MacDonald's bid for Minnesota Supreme Court, but MacDonald said she had no knowledge of Evavold being involved in the Rucki sisters' disappearance.
I know nothing! says MacDonald. But then MacDonald also says this:
"I am in disbelief," MacDonald said about Wednesday's events. "I hope [the girls] are reunited with their mother and brothers and sister, and even their father."
But then, MacDonald has also said recently there was no reason for the girls to be found, because they were safe and free.
There has been some kudos voiced for Brandon Stahl and Michael Brodkorb, writing for the Strib, in bringing some needed attention to the case; they certainly did.
I trace the finding of the girls today to one particular story written by Michael Brodkorb (that I commented on here) where he reported that Dale Nathan had told Michael that he had information about the underground railroad that had assisted in spiriting the girls away. Shortly after Michael's story was published, the police executed a search warrant on Dale Nathan's apartment.
The information obtained in that search undoubtedly led to Dede Evavold, and on to White Horse Ranch.
It will be fascinating to see where else it may lead.
Thanks for your feedback. If we like what you have to say, it may appear in a future post of reader reactions.