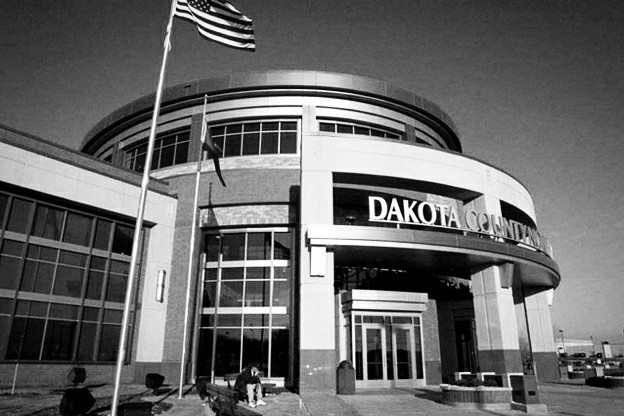 Inch by inch
The Grazzini-Rucki investigation proceeds
See the update below —
Sandra Grazzini-Rucki was arrested in Florida on a complaint of abducting and secreting her two teenage daughters, Samantha and Gianna, to defeat the parenting rights of her former husband, David Rucki. She says she doesn't know where the girls are, but hopes they won't be found, which, as many have observed, is an odious, rotten thing to say about your children.
Grazzini-Rucki is expected to be transported to Minnesota next week to face the charges in Dakota County Court. She is charged with three counts, all felonies.
The arrest is not the only big news in the case, however. It's now reported by Michael Brodkorb that the residence of Dede Evavold has been searched for evidence in the case. Evavold lives in the St. Cloud area, where authorities suspect the girls were taken after they were removed from the family home in Lakeville. In fact, the girls appeared in a Fox 9 video taken in the area shortly after their disappearance, where they were interviewed by Trish Van Pilsum. The video, like the girls, has also gone missing.
As Michael recounts, Dede Evavold was the campaign manager for Michelle MacDonald during MacDonald's 2014 run for the Minnesota Supreme Court. Michelle MacDonald represented Sandra Grazzini-Rucki at the time the girls disappeared in April of 2013, and apparently still does, at least in some capacity. Evavold met Grazzini-Rucki though Michelle MacDonald.
Here's a screenshot of a video of Dede Evavold (on the left) with Sandra Grazzini-Rucki (on the right) taken in California in August of 2013, four months after the disappearance of the two girls, and a month before the custody trial in Dakota County.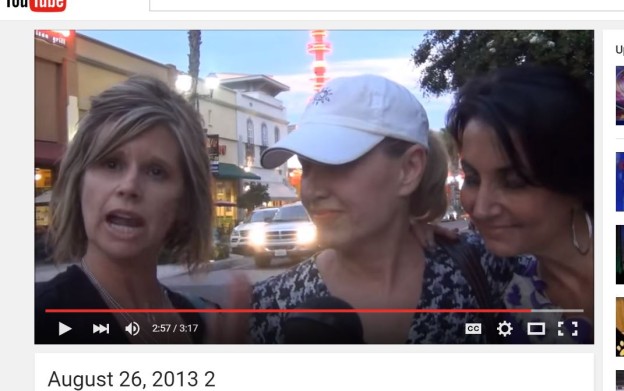 You will never guess who is operating the camera. It's Michelle MacDonald, of course.
This is getting interesting, no?
The question arises: How did law enforcement authorities know to go knocking on Dede Evavold's door? I am pretty sure it's because of some earlier reporting by Michael Brodkorb, where he interviewed Dale Nathan, the suspended attorney who rode shotgun with Grazzini-Rucki the day they abducted the girls in Lakeville. Nathan said that he had files that identified persons who had helped in hiding the girls.
I observed that the police ought to get their hands on those files toot sweet. And they did; clearly not because I said to, but because it was a good idea. They executed a search warrant on Dale Nathan's apartment within a day of Michael's story.
The contents of Nathan's files almost certainly pointed to Evavold, and strongly enough to get a search warrant.
In recent days, the Lakeville Police have telegraphed that they obtained useful information from the Nathan search. From a press release by the department on October 19th:
Both the Lakeville Police Department and US Marshals are moving forward with leads and information to find the missing children. During the ongoing investigation, detectives have learned the act of taking the girls, as well as the continued act of keeping the girls in hiding, has involved a network of individuals. The Lakeville Police Department has gathered a list of "persons of interest" in this case. Members of this network who have had a hand in the abduction of the children, as well as the continued hiding of the children, could face felony charges for their involvement.
If the feds are involved, those felony charges almost certainly include kidnapping. It is also the first time in my memory that the Lakeville Police have used the word "abduction" in describing the disappearance of the girls, which, I think, is a positive development.
This case is where it is today in large measure because of two reporters who followed their noses: Brandon Stahl and Michael Brodkorb. They don't actually call Michael a reporter at the Strib, but they should.
As it is often said, stay tuned. This will only get more interesting as the pressure is applied to locate these two missing girls.
Update (10/25): You could go over to Red Herring Alert and read Susan Carpenter's explanation of why Dede, Michelle MacDonald, and Sandra Grazzini-Rucki were in sunny California, not looking for two missing teenagers, that includes this:
" . . .  Dede just had multiple law enforcement agencies raid her home over the Grazzini-Rucki arrest . . . "
The arrest had nothing to do with the search. And that's what it was: a lawful search, not a raid. Grazzini-Rucki was a fugitive for almost two months; she isn't cooperating with authorities. Law enforcement certainly didn't get any information from Grazzini-Rucki that led to the search of Dede Evavold's house. That had to have come from other involved in the abduction (there's that word, again) and continued hiding of the girls, including Dale Nathan.
Thanks for your feedback. If we like what you have to say, it may appear in a future post of reader reactions.