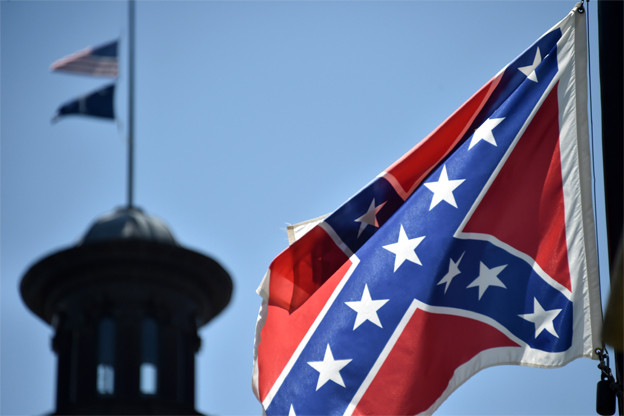 Nullification is in the air
During the 2010 gubernatorial campaign in Minnesota, one of the issues aired was the authority of the state to nullify federal law. Tom Emmer, a state representative who was leaving the House to run for governor, was a proponent of nullification. He authored, among others, the Incandescent Light Bulb Freedom Act, which he believed necessary to interpose the power of the State of Minnesota to protect its delicate citizens against the nefarious overreach of the federal gubmint to phase out tungsten light bulbs.
I imagined the effect of an election win by candidate Emmer in a conversation between the governor and a military attache (and campaign supporter, who will appear in a video later), Mike Parry.
2010 was a heady time for the nullifiers, and we can trace some of the early thinking on the issue to the former host of the Milk Carton Boat Race on his lake, John C. Calhoun.
Recent events, concerning flag flying and marriage resisting, especially, made me think back to some videos that I produced. Here's a trailer for a longer interview video I did, interviewing Professor Bill Green.
Thanks for your feedback. If we like what you have to say, it may appear in a future post of reader reactions.