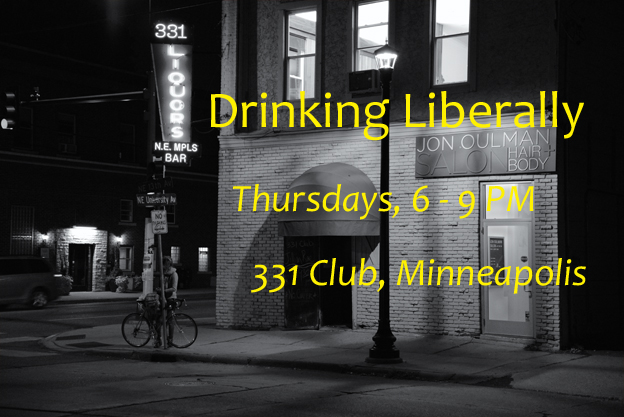 Erin Murphy is our guest at Drinking Liberally
In the lead up to the gubernatorial election in 2010, we had virtually all of the DFL candidates for the nomination — including the one who has the job now — as guests at Drinking Liberally. We're going to do it again.
Erin Murphy, one of the early entrants in the contest for 2018, will be our speaker on Thursday evening, February 23rd. As always, we'll be at the ancestral home of Drinking Liberally in Minneapolis, the 331 Club.
Rep. Murphy is a six-term member of the Minnesota House and has served in leadership as well. Rep. Murphy's remarks will begin at seven PM from the 331 Club stage. There will be time for questions from the audience, too.
We starting gathering for Drinking Liberally at six PM, so come early, have a refreshment, and visit with a friendly group of progressives.
Thanks for your feedback. If we like what you have to say, it may appear in a future post of reader reactions.