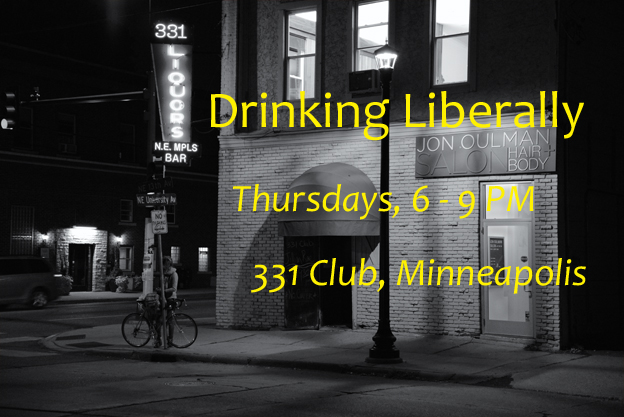 Erin Murphy explains high risk pools at Drinking Liberally
Representative Erin Murphy was Drinking Liberally's guest on February 23rd. She was the first DFL (or any, I think) candidate to announce that she would run for governor in 2018. And as we know, the road to the governor's mansion passes right through Drinking Liberally.
Rep. Murphy spoke on a range of subjects and took questions from the audience. Here's her response to a question about high risk pools and the Affordable Care Act.
I recommend this highly.
Thanks for your feedback. If we like what you have to say, it may appear in a future post of reader reactions.