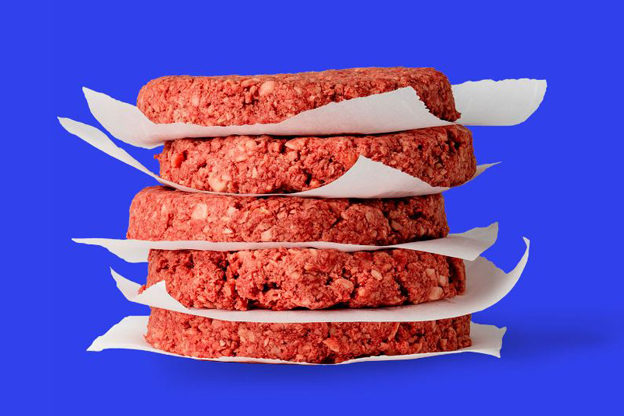 Eat your veggies; it's good for the earth
How your diet affects the Earth, an article in the Sunday, January 14th, StarTrib describes the results of a study published in the Proceedings of the National Academy of the United States of America (PNAS) on December 19, 2017. In general, the environmental impact of one's diet has not been considered when governments establish dietary guidelines. This study was conducted to address these environmental impacts, as stated in the abstract.
Dietary choices drive both health and environmental outcomes. Information on diets come from many sources, with nationally recommended diets (NRDs) by governmental or similar advisory bodies the most authoritative. Little or no attention is placed on the environmental impacts within NRDs. Here we quantify the impact of nation-specific NRDs, compared with an average diet in 37 nations, representing 64% of global population.
To be brief, if people in high-income countries followed their government's dietary recommendations, three environmental indicators would improve; greenhouse gas emissions (GHG), eutrophication and agricultural land use would decrease 13.0 to 24.8%, 9.8 to 21.3% and 5.7 to 17.6%, respectively.
The article in the Star Tribune, How your diet affects the Earth, explains how the study was conducted by Paul Behrens, an environmental scientist at Leiden University in the Netherlands who led the work.
To come to this conclusion, Behrens turned to Exiobase, a massive input-output database that represents the entire world economy. It allowed him to track not only the environmental cost of growing and raising the various types of food we consume, but also the cost of the machinery involved in the production of that food, and the cost of getting it into our supermarkets and eventually onto our plates.
What is the driving force behind these reductions?
The results were far from uniform, but in broad strokes, he found that the wealthiest countries would lower their environmental impact if their citizens followed nationally recommended diets, primarily because most of these recommendations call for a significant reduction in the amount of meat citizens consume.
"In general, meat is worse than other types of food because every time something eats something else, you get a loss of energy," Behrens said. "Eating any animal is going to have more of an impact compared to other food groups."
If you want to try plant-based meals, but just say no to tofu and other "meats", there's some good news on the local scene. The MspSt.Paul magazine's FOODIE blog says it all:
The Impossible Burger is Here and I Ate It
The article states that most vegan or vegetarian burgers exist mainly for the vegetarian crowd . . .
but not Impossible Burger; they are coming for the carnivores.
If you haven't heard about it yet, the Impossible Burger is a burger patty made entirely from plant-based ingredients, no meat or animal products, that has captured the fascination of big name chefs like David Chang, Michael Symon, and Traci Des Jardins, because it "bleeds" like beef. The main difference between this burger and the standard black-bean-quinoa mashup veggie burger is: science.
One of the original founders, good ol' Owatonna native and former General Mills guy Nick Halla told me, "The whole point of the company is to reduce the harmful impact of the beef industry on the environment, but the goal is to do that with a delicious burger." Through engineering and science, they've come up with a patty that sears like beef, looks like beef, juices/bleeds like beef, and yes, brings the flavors like beef.
The Impossible Foods website, (Find Me. Bite Me.) lists six locations (four in Minneapolis, one in Hopkins, and one in Roseville) where you get an impossible burger in Minnesota. Here's an opportunity to do something good for your health and for the planet. As Paul Behrens states in How your diet affects the Earth:
"At least in high-income countries, a healthier diet leads to a healthier environment. It's win-win."
Addendum from Steve: Readers, if you have a chance to try an Impossible Burger, let us know where and how you liked it.
Thanks for your feedback. If we like what you have to say, it may appear in a future post of reader reactions.