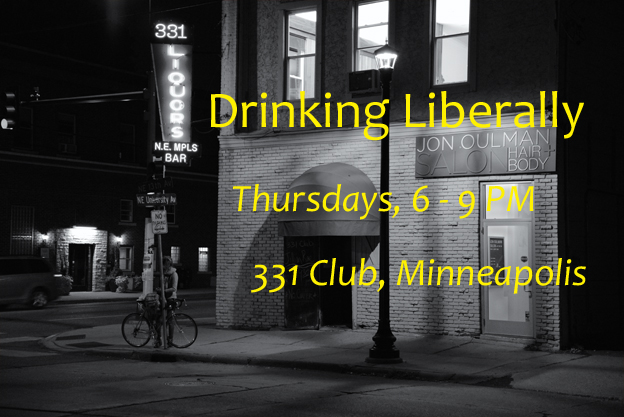 Get ready for Earth Day at Drinking Liberally
On Earth Day, April 22nd, the first March for Science will occur with over 500 events planned worldwide. In anticipation of this event, Lois Schadewald will speak at Minneapolis Drinking Liberally on April 20th about her brother Bob Schadewald, a science writer who succumbed to cancer in March of 2000. One of Bob's areas of expertise was the defense of the teaching of evolution against the threat of the proponents of Creationism (a/k/a Intelligent Design) who advocate for the Genesis story to be taught along with evolution, or even instead of evolution. The thought of Intelligent Design being taught in public school seems ludicrous, but even today there are many areas of the country (including some in Minnesota) where people would like nothing better. Betsy DeVos, the newly appointed Secretary of Education refused to speak out against this very thing during her recent hearings.
At the time of his death, Bob was considered an expert on the argumentation techniques of Creationism. Bob was one of the founding members of the National Center for Science Education, an organization which defends the integrity of science education against ideological interference. Bob's special interest was studying various forms of science denial including Creationism, Perpetual Motion and Flat Earth belief among others. Lois has published a book of Bob's writings (Worlds of Their Own) and will talk to us about his insights as to why people deny science in favor of their own version of reality.
Remember, everyone, Drinking Liberally meets Thursday evenings (this week the 20th) at the 331 Club in Minneapolis from six to nine PM. Lois' remarks will begin at seven.
Thanks for your feedback. If we like what you have to say, it may appear in a future post of reader reactions.