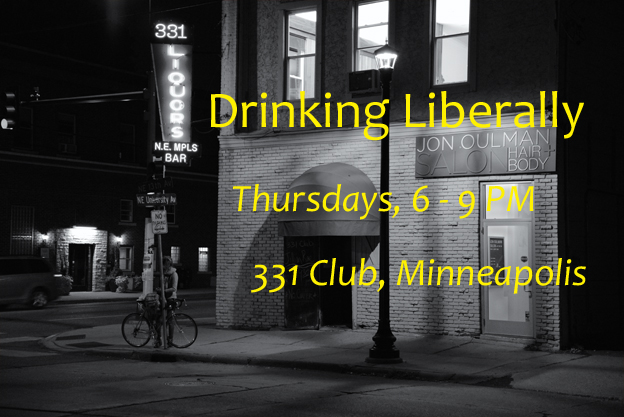 Drinking Liberally: Lobby Day edition
Thursday, April 18th, is Lobby Day at the Capitol for the marriage equality bill. There are things going on all day, including a rally with music and stem-winding speeches, education and organizing seminars, and opportunities to buttonhole some legislators on marriage equality. You can read more about the day, on the odd chance you don't know about it already, at the Minnesotans United for All Families website.
But if that is not enough for you, you can come to Drinking Liberally that evening and regale us with your lobbying stories. We'll be at the 331 Club, 331 – 13th Avenue NE in Minneapolis starting at six PM on Thursday evening.
Thanks for your feedback. If we like what you have to say, it may appear in a future post of reader reactions.