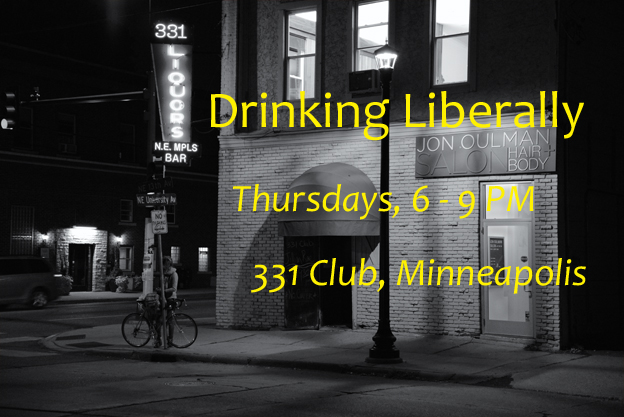 Talking about guns at Drinking Liberally
On Thursday evening, February 28th, Drinking Liberally's Favorite Law Professor™ Mark Osler will be our guest at Drinking Liberally in Minneapolis to talk about guns and gun regulation. It's a volatile subject right now — well, it always is — but we can expect the professor to cast some light on the subject.
Professor Osler teaches criminal law, among other things, at St. Thomas University Law School in Minneapolis. In addition to his scholarly books and articles, he writes for CNN's religion blog and he's also a contributor to The Huffington Post.
Drinking Liberally begins around 6 PM at the 331 Club in Minneapolis. Professor Osler's remarks will begin at 7 PM.
Thanks for your feedback. If we like what you have to say, it may appear in a future post of reader reactions.