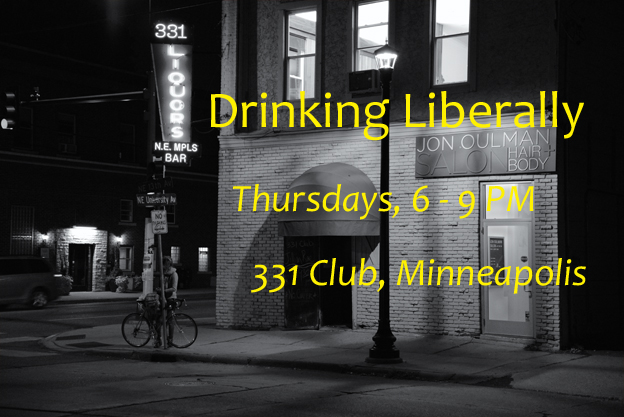 Drinking Liberally on October 6th
At the next Drinking Liberally meeting in Minneapolis on October 6th, 2016 — a month away from the election — we'll host two guests well-known to the Drinking Liberally stage: Professor David Schultz and Michael Brodkorb.
David is a professor at Hamline, whose most recent book — a chilling tale for many of us — describes how the presidential election will be decided by a group of perhaps ten swing states.
Michael is a former opposition researcher and senior legislative staffer for the Republicans, turned reporter and analyst; he writes a column at MinnPost.
They are both well suited to talk about some of the more interesting races this cycle.
Drinking Liberally starts to gather at six PM at the 331 Club in Minneapolis. The program with our guests will begin at seven. We always reserve some time for questions, so be sure to bring one along.
We look forward to seeing you there.
Thanks for your feedback. If we like what you have to say, it may appear in a future post of reader reactions.