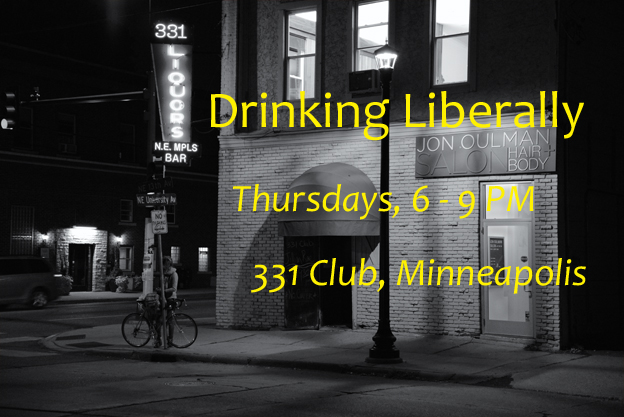 Carrie Lucking speaks at Drinking Liberally
This week's Drinking Liberally in Minneapolis (January 10, 2013) will feature a special guest, Carrie Lucking, the Executive Director of the Alliance for a Better Minnesota. We start gathering at Drinking Liberally around 6 PM at the 331 Club in Minneapolis.
Carrie will offer some remarks at 7 PM, and there will be time for some questions for our guest, too.
Guests at Drinking Liberally get to talk about what they want to talk about, but Carrie will probably touch on the efforts of the Alliance during the last election cycle and the A Better Minnesota initiative. We might hear about the Alliance's legislative agenda, too.
Most of you know at least little about the Alliance, but just in case you don't: it one of the most influential progressive non-profits in Minnesota.
Update: There were people in attendance last night who asked how to get more information about our chapter. You can find it here on the national Drinking Liberally website.
Thanks for your feedback. If we like what you have to say, it may appear in a future post of reader reactions.