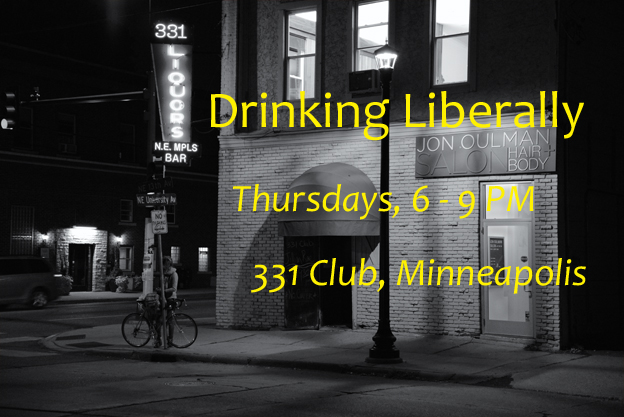 Carrie Lucking at Drinking Liberally – the video
Carrie Lucking, the Executive Director of the Alliance for a Better Minnesota, was our guest at Drinking Liberally on January 10th. Here a few of her remarks.
Some of Carrie Lucking's remarks at Drinking Liberally from LEFT MN on Vimeo.
Aaron Klemz took the photo in the title frame.
Update: The video has already proven popular. These remarks were taken from the first part of Carrie's presentation. I will try to post another clip or two in coming days.
Further Update: The embed code from Vimeo hasn't always been working for the video; I hope it is fixed. If the video doesn't embed for you, you can follow the link to see it at Vimeo.
And a third update: If anyone is interested in finding out more about the Minneapolis chapter of Drinking Liberally, here's a link to our page on the Living Liberally website.
Thanks for your feedback. If we like what you have to say, it may appear in a future post of reader reactions.