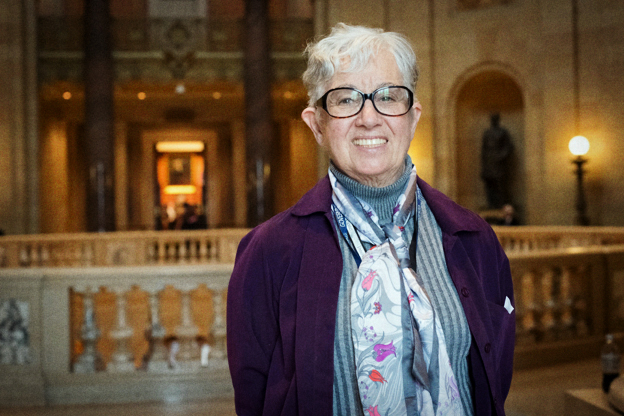 Rep. Phyllis Kahn speaks at Drinking Liberally
Last week, Drinking Liberally hosted the primary challenger, Mohamud Noor. This week, our guest is the incumbent Representative for Minnesota House District 60B, Phyllis Kahn. Rep. Kahn has served in this district, or its predecessors, continuously since first winning election in 1972.
The winner of the August 12th primary will go on to stand for the seat in the November general election.
Drinking Liberally in Minneapolis meets at the 331 Club, and we'll be there this Thursday evening, June 19th, for Representative Kahn's remarks. We'll start to gather around 6 PM, and the program will begin at 7.
Thanks for your feedback. If we like what you have to say, it may appear in a future post of reader reactions.