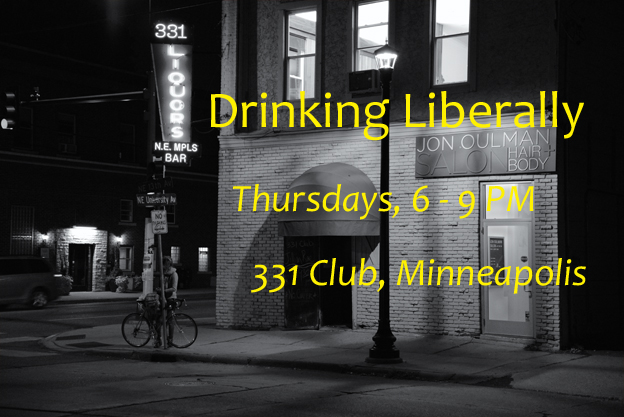 Professor David Schultz comes to Drinking Liberally
There is a special guest at Drinking Liberally this week. Hamline Professor David Schultz will join us to talk about the presidential election. The contest is a humdinger for both major parties, and it got hotter for the Democrats last Saturday.
Drinking Liberally meets on Thursday nights (the 31st this week) at its ancestral home, the 331 Club in northeast Minneapolis, 331 – 13th Avenue NE, that's the corner of 13th and University Avenues NE. Gatherings are from six to nine PM, and the program with Professor Schultz will begin at seven PM.
Professor Schultz is the author of many books on politics, including his last one, Presidential Swing States. Among other things, Professor Schultz is a near fixture on the Almanac couch, and an occasional contributor here at LeftMN.
When I first approached Professor Schultz about speaking at Drinking Liberally, I mentioned that I thought the subject of the political attitudes of Millennials (because we're trying to attract them to DL) would be interesting, and boy howdy, they are, but I expect a broad ranging discussion of the races for the nomination.
This is one you won't want to miss.
Thanks for your feedback. If we like what you have to say, it may appear in a future post of reader reactions.