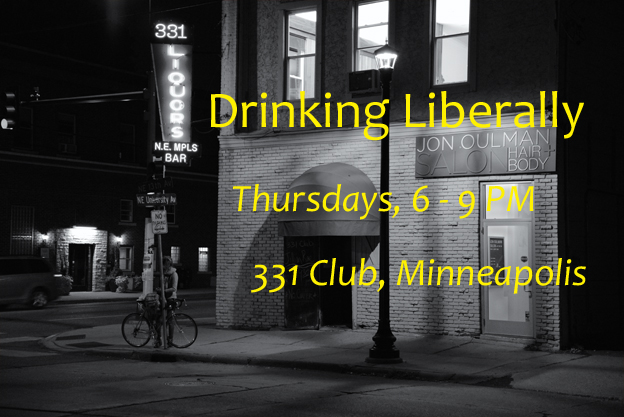 Mark Osler compares kittens and guns at DL
At his appearance at DL on February 28th, Drinking Liberally's Favorite Law Professor™ Mark Osler gave a presentation about guns and gun regulation. Before becoming a law professor, Professor Osler was a federal prosecutor in Detroit, and he's worked with ATF on gun cases.
At the substantial risk of oversimplification, the professor said that Heller was here to stay, regardless of changes in the Supreme Court, and that some reasonable regulation — which Heller sanctions — is the likely long term outcome of the present debate. He was on the LeftMN Radio Hour on March 10th to talk about the same subject.
As for the regulation of kittens, it was Professor Osler's point of departure for the consideration of gun regulation. Here is an article that he penned for the Huffington Post about the regulation of kittens and guns.
Some of you, maybe one or two of you, anyway, have been wondering where I've been. Well, I've been busy. More about that, perhaps a great deal more, coming in the future.
Thanks for your feedback. If we like what you have to say, it may appear in a future post of reader reactions.