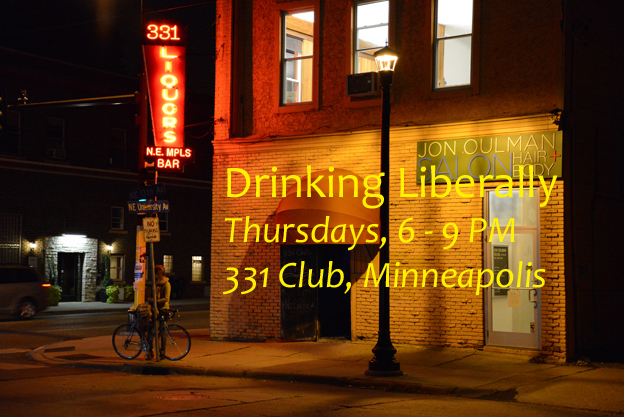 Upcoming Drinking Liberally events
On Thursday, September 20th, Drinking Liberally in Minneapolis – St. Paul will be pleased to present as our guest speaker Professor Mark Osler. Professor Osler is a law professor at the University of St. Thomas University Law School, and he will be speaking in opposition to the ballot question on constitutionally banning gay marriage, set to be on the ballot in November.
Professor Osler has written several times on the subject of this ballot question, recently in the op-ed pages of the Star Tribune. Professor Osler's remarks provoked a response by another St. Thomas law professor, Robert Delahunty, an amendment supporter.
It will be a lively evening; we expect Professor Osler to touch on a range of topics, including the religious case to be made against the amendment.
We'll be at the 331 Club in northeast Minneapolis, starting at six; Professor Osler will begin his remarks around seven.
And as a preview, on the 27th, there will be representatives from Our Vote, Our Future to speak about the campaign against the photo ID requirement for voting. There will be lawn signs, too.
Thanks for your feedback. If we like what you have to say, it may appear in a future post of reader reactions.