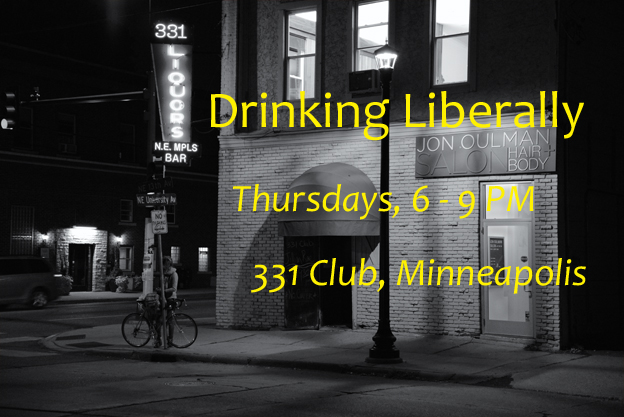 Clemency discussed at Drinking Liberally
The Obama administration announced some time ago the institution of a clemency program for low-level, nonviolent drug offenders in our federal prisons. Our speaker at Drinking Liberally on Thursday evening, April 28th, was one of the national voices urging President Obama to adopt such a program.
Mark Osler, a law professor at St. Thomas University School of Law, and a former federal prosecutor in Detroit, knows well the draconian drug sentences handed out and the effect they have, especially on communities of color, and he spoke out about it.
Now that such a program exists, Professor Osler runs a clinic at the law school to assist federal inmates in preparing their petitions for clemency.
With the Obama administration drawing to a close, we can find out how the program is going, how many inmates it is reaching, and what the prospects are for the continuation of the program with a new president.
Drinking Liberally meets on Thursday, April 28th, at the 331 Club in Minneapolis. We start gathering at six PM, and Professor Osler's remarks will begin at seven.
Thanks for your feedback. If we like what you have to say, it may appear in a future post of reader reactions.