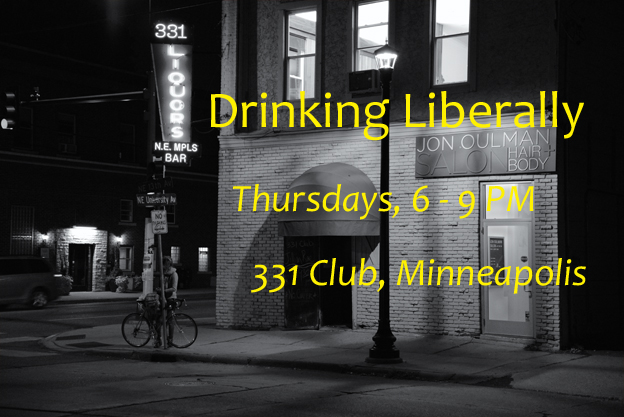 A great Drinking Liberally program on May 17th
Michael Brodkorb, a longtime Republican activist and former RPM officer, now a commentator, and soon to be book author (I think that about covers it) will be our guest at Drinking Liberally this week. He'll be joined on the stage by DL's Aaron Klemz, and they'll talk about the upcoming party conventions and the primaries that will follow them.
There are a lot of races to talk about: governor in both parties, a senator in at least one of them, the 8th Congressional District and probably the 1st (and maybe more, who knows!), and a primary for Jason Metsa's legislative seat in northern Minnesota. (He's running in the 8th District primary.) And there is even an endorsement contest for state auditor in the DFL. Just as a reminder, both Arne Carlson and Mark Dayton served as state auditor before they became governor.
I have known Michael and Aaron for some years now and they are both my go-to persons for intelligent political discussion.
We meet on Thursday, May 17th at 6:00 PM at the 331 Club in Minneapolis. It's located at 331 (get it?) 13th Avenue, N.E., more easily described as at the corner of 13th and University Avenues N.E.
The program will begin at 7:00, but come early and share a libation and some conversation. Tell your friends who might be interested.
Addendum: We learned on Tuesday afternoon that Drinking Liberally's friend, Nick Coleman, died on Sunday night. We'll offer a toast to his memory on Thursday.
Thanks for your feedback. If we like what you have to say, it may appear in a future post of reader reactions.