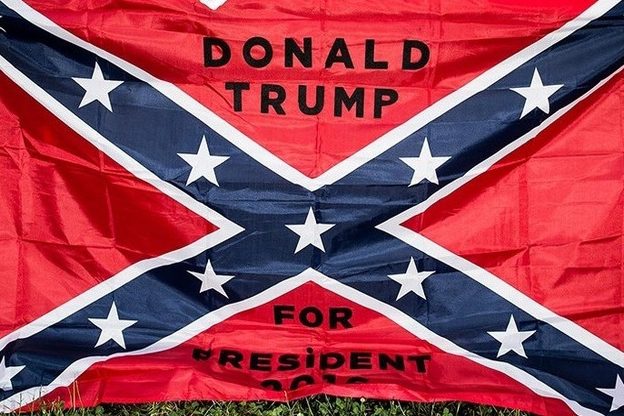 Corporate media cowers on Trump racism, and the results are pitiful
1. First and foremost, they never actually use the word "racist" to describe someone who is exactly that. Doing so might get c. media's base (tellingly, the same as the Republican Party's), of subscribers/viewers/listeners considerably removed from their first youth, all riled up.
But journalists too often look away, insisting they can't tell where Trump stands on the battle against violent racists, and reporters ignore the fact that Trump has been completely clear about his allegiance. Again and again, Trump tells us who he is, and journalists pretend they can't quite figure him out.
(Daily Kos)
2. They "feature" Republicans "condemning" Trump racism. Incidentally, Rep. Tom Emmer (R-MN) is in charge of Republican U.S. House electoral efforts in 2020, at least for now.
Emmer said he did not see the president's rally, but said of the chant, "There's no place for that kind of stuff."

"There's not a racist bone in this president's body," Emmer told reporters at a breakfast sponsored by the Christian Science Monitor. "What he was trying to say is that if you don't appreciate this country, you don't have to be here."
(Pioneer Press)
3. They pull dodges by "analyzing" it as campaign strategy.
The big question of 2020 is whether such a base campaign can again win Trump enough electoral votes to defeat a Democrat.
(CNN)
These are just a few that I've noticed, or to which I've had my attention specifically drawn. You can probably think of more.
Of interest: "Why the DC press isn't equipped to handle Trump's racist re-election crusade" (Daily Kos)
Thanks for your feedback. If we like what you have to say, it may appear in a future post of reader reactions.