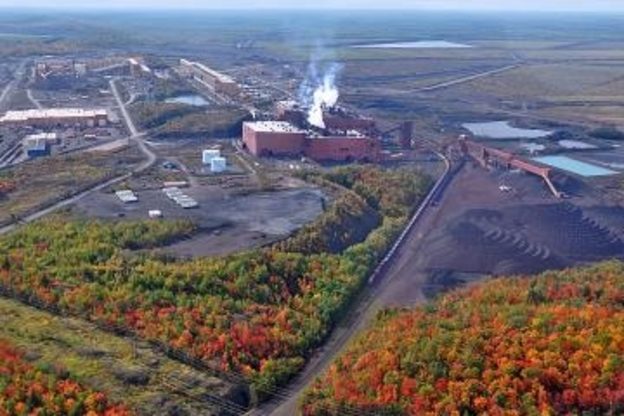 A win for the environment in a Minnesota court, for a change
After recent decisions regarding Enbridge Line 3 in particular, this was good to see. Wins for the environment equal wins for the people, even if some of the people never have come around to understanding that.
The Minnesota Supreme Court (Feb. 10) issued a ruling overturning a prior Minnesota Court of Appeals decision that held Class 1 standards drinking water standards did not apply to groundwater. As a result of today's decision, the U.S. Steel Minntac tailings basin is not exempt from requirements to comply with the Class 1 standards for sulfate and salty pollution of groundwater. The Minnesota Supreme Court's decision also ensures that other Class 1 drinking water standards – including standards that limit nitrates, arsenic, and many other toxic pollutants — will continue to apply to limit pollution of Minnesota groundwater.

The Minnesota Supreme Court's decision was based on petitions for review filed by WaterLegacy, the Fond du Lac Band of Lake Superior Chippewa, and the Minnesota Pollution Control Agency.

"The Minnesota Supreme Court decision today is a big win for Minnesota groundwater and for public health." explained Paula Maccabee, Advocacy Director and Counsel for WaterLegacy. "Drinking water standards may now be enforced to control U.S. Steel's Minntac tailings basin pollution, and U.S. Steel is not above the law. In addition, Minnesota standards to keep toxic chemicals out of drinking water – everything from nitrate to arsenic and lead – remain in place to protect groundwater across our state."
(WaterLegacy)
As of about 9AM today, when I went looking online, I couldn't find a response to the decision from Minntac or U.S. Steel. Notably, a response to any suggestions that they could now be held liable for cleanup of all of the foul water they've already spewed.
Complicating the matter, I suppose, is that Gov. Tim Walz has been begging Minntac to hang on in the state. An interesting dilemma, for a governor who has been a disappointment so far on the state's biggest environmental issues.
Thanks for your feedback. If we like what you have to say, it may appear in a future post of reader reactions.