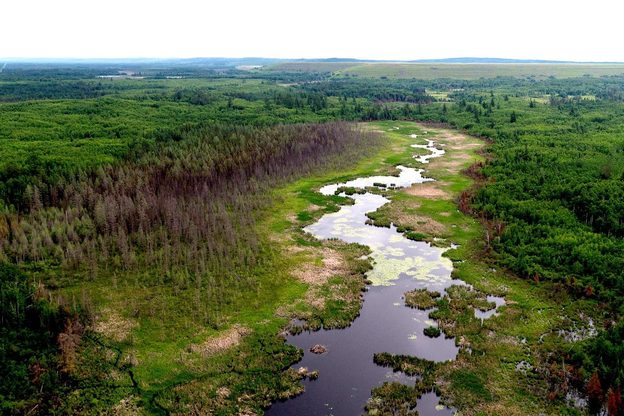 It's past time for PolyMet/Glencore to just give up
Yeah, you've probably seen that they had a rough week.
The Minnesota Supreme Court on Wednesday affirmed a lower court's reversal of a critical mining permit for the proposed PolyMet copper-nickel mine in northeastern Minnesota, handing environmentalists a victory in the long-running battle over the $1 billion project.

The court said the state Department of Natural Resources should have set a fixed period for the permit to mine, rather than leaving it open-ended. It ordered the agency to determine and set an appropriate term.

"In layman's terms, the PolyMet permit to mine just went boom. It was overturned and it starts over. What that means is the DNR is going to start from scratch," said Paula Maccabee, an attorney for WaterLegacy, one of the groups fighting the project…

"Today, the Supreme Court hit the reset button on PolyMet," Kathryn Hoffman, CEO of the Minnesota Center for Environmental Advocacy, said in a statement. "Now it's up to Governor (Tim) Walz and his agencies to make better decisions and protect Minnesotans and the water they depend on."
(KROC/AP)
Ms. Hoffman's remarks, though trenchant, are also somewhat rhetorical. For political reasons, I don't think, and I don't think that Ms. Hoffman believes, that Gov. Walz has any intention of getting into this, any further than he already has. Which has just been the occasional remark to the effect that the poor folks at PolyMet/Glencore have been through a lot already, and we should just let them go for it. Which ain't happening.
But I digress. In addition:
The Biden administration's Environmental Protection Agency (EPA) is emerging as a powerful ally in the years-long fight to get Minnesota to protect wild rice beds from sulfate pollution.

Minnesota tribal and environmental groups have repeatedly pushed the state's Pollution Control Agency (MPCA) to address the issue. Now, the EPA has informed the state agency that it is partially disapproving Minnesota's most recent Clean Water Act Impaired Waters List because the list doesn't include any rivers or lakes loaded with sulfate, which kills off wild rice beds over time.
(MinnPost)
Well? Will they give up? Highly unlikely. Partly because they're pathologically greedy and power-crazed, but also because of the sunk-cost effect.
One of the best-known effects, which is considered a cognitive bias, is the sunk-cost effect. It is defined as a "tendency to continue an endeavor once an investment in money, effort, or time has been made." This means that when individuals exhibit sunk-cost effect behavior, they persist with the option which they have already invested in and resist changing to another option that might be more suitable regarding the future requirements of the situation.
(NCBI/Frontiers in Psychology)
In other words, people hate to face facts and bail when they've already put a lot of time, effort, and/or money into something. Heck, I could probably think of times that I've been that way, though certainly nothing on the scale of a mega-mining project that is pretty much certain to be an environmental disaster (and big economic disappointment, for certain starry-eyed folks in northern Minnesota) if it ever is allowed to happen.
The thing is, our big-time corporate "leadership" is supposed to be above letting their decision-making be determined by cognitive biases. They're the very definition of hard-nosed, even brutal, realists, in the service of "shareholder interests," right?
Very obviously, wrong.
Thanks for your feedback. If we like what you have to say, it may appear in a future post of reader reactions.