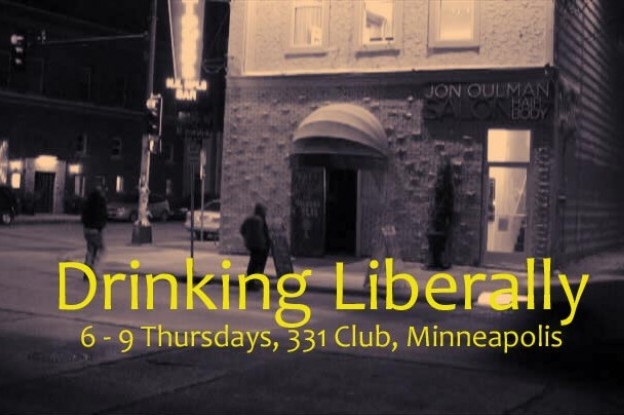 Drinking Liberally meets again!
Tomorrow night, Thursday, June 14th, all of the regulars, and some of the irregulars, too, will get together for the weekly meeting of Drinking Liberally in Minneapolis. The gathering starts at six and lasts until nine, but stick around and see what the 331 Club might have in store later in the evening. Why, it's open mic night, so bring you banjo.
The 331 Club is located at the corner of 13th and University Avenues N.E., virtually in the shadow of the historic Grain Belt brewery. The sign is on Hennepin Avenue, but never mind.
And remember, on Thursday, July 5th, Keith Ellison will be our guest. More details on that in coming weeks.
Thanks for your feedback. If we like what you have to say, it may appear in a future post of reader reactions.