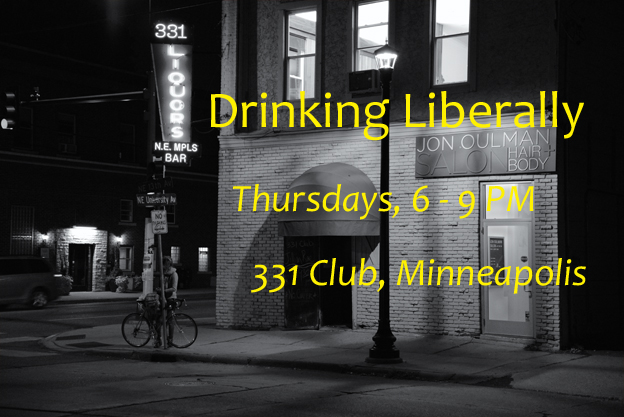 Candidate Mark Andrew to speak at Drinking Liberally
Mark Andrew, a recently announced candidate for mayor of Minneapolis, will be our guest at Drinking Liberally this week on Thursday, February 21st. He'll be speaking at the 331 Club in Minneapolis at 7 PM.
The Drinking Liberally – Minneapolis chapter meets every Thursday night at the 331 Club; we start to gather around six, and if we have a program, it usually starts at seven.
Mayoral candidate Gary Schiff was our guest last week; Betsy Hodges will be the DL guest on March 21st.
Thanks for your feedback. If we like what you have to say, it may appear in a future post of reader reactions.