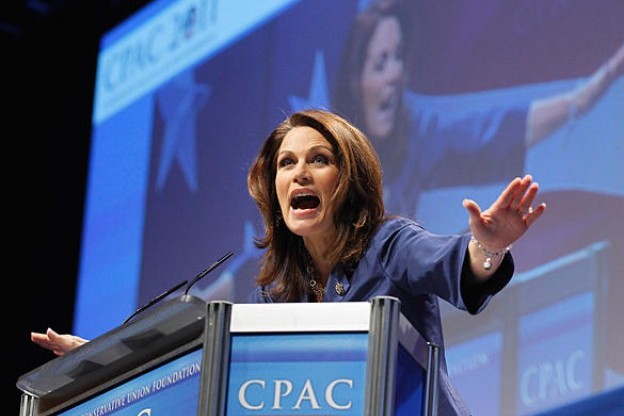 The Madness of Michele Bachmann
Although Michele Bachmann has discarded her presidential ambitions — or her campaign for president, anyway —  she is running for her seat in the Sixth District, even though she doesn't live there any more. If you want to learn more about Bachmann and what she stands for, you should check out the book by friends Eva Young, Karl Bremer, and Ken Avidor, titled The Madness of Michele Bachmann.
You might also check out some priceless Bachmann quotes – compilied by the authors and performed by the Drinking Liberally Players – in the Listen & Watch section of LeftMN; they're titled The Wit and Wisdom of Michele Bachmann.
Thanks for your feedback. If we like what you have to say, it may appear in a future post of reader reactions.