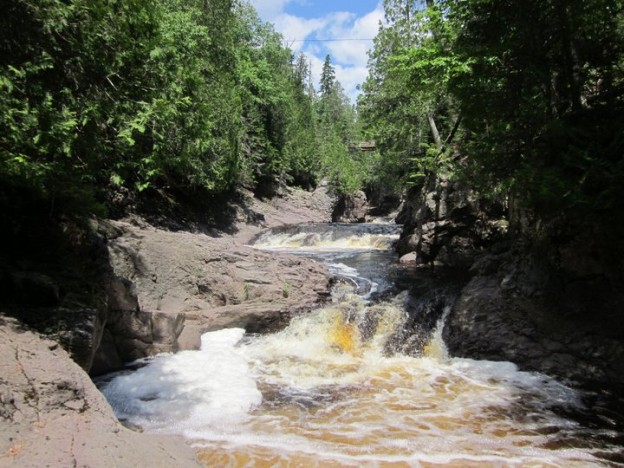 Sulfide mining interest comes to the north shore
Tuesday, the Minnesota Department of Natural Resources (DNR) released plans to auction state mineral leases that includes parcels near Silver Bay and Finland. It appears that copper-nickel mining interest is coming to the north shore of Lake Superior.
Metallic mineral leases are generally auctioned annually, and until recently, have been quiet affairs that attracted little attention. However, the 2011 sale of metallic mineral leases was held up for over eighteen months because landowners opposed to mineral exploration on their properties protested the lease sales. In June, the State Executive Council comprised of Governor Mark Dayton, Lieutenant Governor Yvonne Prettner Solon, State Auditor Rebecca Otto, Secretary of State Mark Ritchie, and Attorney General Lori Swanson unanimously approved the 2011 lease sale over these objections. Now the delayed 2012 lease auction is moving ahead, tentatively scheduled for October.
The DNR released a map outlining the general vicinity of the parcels to be auctioned. There are three areas. First, there is a Lake County township (T56R8) near Silver Bay that includes Lax Lake and borders Tettegouche State Park.
Second, portions of four townships (T58R15, T58R14, T57R14, T56R14) south of Hoyt Lakes are proposed for lease sales. These are a couple of miles south of the proposed PolyMet mine in the general vicinity of the southern edge of the Duluth Complex. They include lands on the shores of the St. Louis River and just north of the Whiteface Reservoir.
Third, an area in Aitkin County is also included. This parcel is northwest of Lake Mille Lacs, and is near areas that Rio Tinto subsidiary Kennecott has been exploring for titanium deposits.
But the area that raises the greatest alarm has to be the Lake County parcel. As in 2011, this area has never been thought of as a potential location for a copper-nickel mine, and contains a significant amount of private property. Runoff from this area goes into Lake Superior through the Beaver River.
While proponents argue that lease sales are only about exploration and don't necessarily lead to mining, the new exploratory interest on the north shore demonstrates that once the sulfide mining genie is out of the bottle, it will be impossible to contain.
Follow me on Twitter @aaronklemz
Thanks for your feedback. If we like what you have to say, it may appear in a future post of reader reactions.