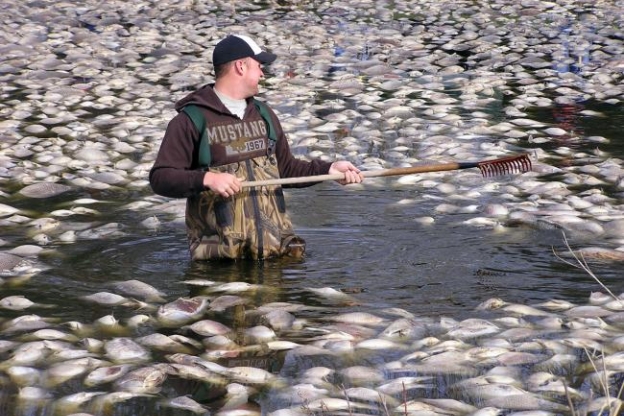 Keith (Downey) the Dirty
Via the website, A Better Legislature, we learn that Rep. Keith Downey, who is looking to move to the Minnesota Senate, was voted a member of the national "dirty dozen" by the League of Conservation Voters. This is indeed a signal honor for Rep. Downey, but one he's clearly worked for.
His achievements include these from his 2011 – 2012 voting record:
Supported privatizing small lakes so they don't have to meet state pollution standards;
Opposed a measure that would make it easier for parents to know if children's products contain harmful toxic chemicals;
Supported opening up more of the Superior National Forest to clear-cut logging and risky mining operations;
Opposed increased penalties and enforcement of laws aimed at slowing down the spread of aquatic invasive species in Minnesota's lakes and rivers;
Opposed banning formaldehyde, another harmful chemical, in children's products;
Supported a measure that allows for-profit commercial logging in Minnesota's state parks; and
Supported a plan that makes it easier to build more coal plants in Minnesota.
Nice going, Keith.
N.B. The graphic is from a winter fish kill on Lake Shetak. It is the kind of thing that we expect to see more of if pollution standards are relaxed and the nutriet load in our lakes increases and the oxygen level decreases.
Thanks for your feedback. If we like what you have to say, it may appear in a future post of reader reactions.