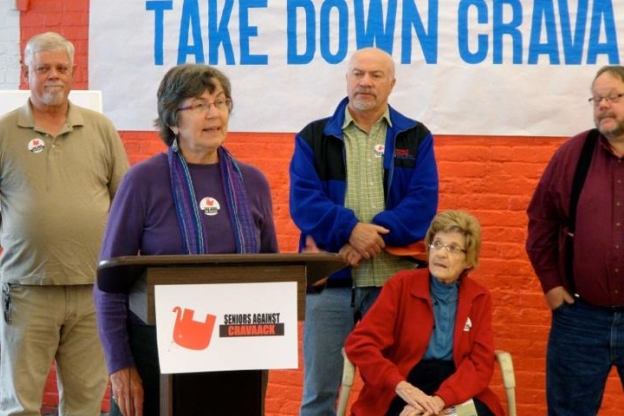 Oct 17, 2012, 5:00 PM
Make calls from home to defeat Chip Cravaack
Chip Cravaack is a Tea Party extremist who has voted to redefine rape and for the disastrous Paul Ryan budget that would have destroyed Medicare.
That's why we're running a strong grassroots campaign to defeat him.
Every night we have volunteers making thousands of calls from our office in Duluth, and we also have volunteers calling from home. Thanks to their hard work, this week we'll make our 100,000th call.
Sign up to call voters from your home and help us reach the milestone of 100,000 calls.
Making calls from home is easy and convenient. All you need to make calls is a phone and an Internet connection.
Once you've signed up, we'll contact you with the simple instructions for using our system and a sample script to help you talk with voters.
Elections are decided by those who show up. People like you — committed Minnesotans who stand up for their values — will make the difference in this race.
Will you help us make our 100,000th phone call to defeat Cravaack? Click here to sign up:
http://www.takedowncravaack.com/volunteer_virtual_phonebank
If you have any questions or wish to get more involved please contact me at malinda.frevert@credosuperpac.com.
Thanks for your feedback. If we like what you have to say, it may appear in a future post of reader reactions.