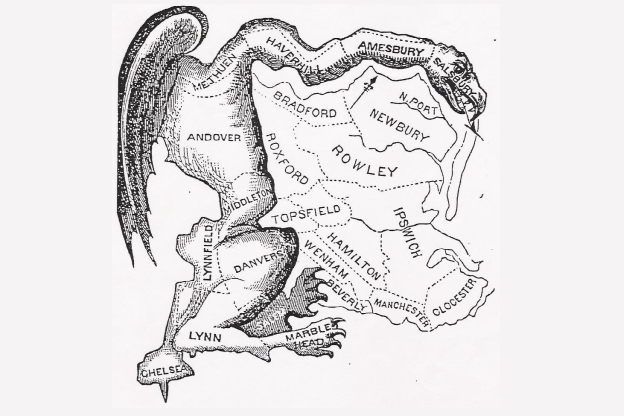 The Weekly Wrap 7-21
♣ Fundraising numbers had been trickling out since the beginning of the month, but with all of them now public it's probably time to take a gander.
The following chart is cribbed from MPR:
It may or may not be a surprise that despite announcing that she won't be seeking re-election in 2014, the Minnesota congress person who raised the most money was none other then Michele Bachmann. Second and third in fundraising are second and third district reps, John Kline and Eric Paulsen, both of whom are in slightly swingy districts, although Kline is the only one being targeted by Democrats at this point.
Bringing up the rear are all the Democrats.
To illustrate, here is a chart that I cribbed from the FEC website:
| Candidate | Receipts | Disbursements | Cash On Hand |
| --- | --- | --- | --- |
| Republican | $1,897,006 | $496,434 | $2,661,537 |
| Democrat | $1,777,022 | $1,054,753 | $990,901 |
That's three Republicans raising more money than five Democrats. While this may seem like disparity, it's not when you consider who those three Republicans and five Democrats are.
One of the Republicans raising money is of course Michele Bachmann, who is a rather unique sparkle pony (to crib a phrase) when it comes to fundraising. John Kline is a committee chair in a competitive district, so it's no surprise that he'd be working the phones a little extra. And Eric Paulsen is an ambitious young pol who can find a multitude of ways to spend the money he raises to enhance his standing within his own caucus if he finds he doesn't need it to get re-elected.
On the other side of the isle, Keith Ellison and Betty McCullum are in safe districts and don't have the same sort of priority on fundraising right now that someone like John Kline does. Rick Nolan certainly falls into the category of people who need to start building their war chest, but he has repeatedly expressed his disdain for call time. So it's not really surprising that he would be lagging behind.
♣ While rumors of a Collin Peterson retirement seem to be an annual thing, some have inferred from his fundraising that it's a sign he's not running again, and there may be something to that. Observe:
| | | | |
| --- | --- | --- | --- |
| Peterson | Raised in Q2 | CoH Q2 | Total for that cycle |
| 2007 | 130 | 447 | 1.2 |
| 2009 | 192 | 567 | 1.2 |
| 2011 | 162 | 581 | 1.1 |
| 2013 | 94 | 205 | |
He had established a rather consistent fundraising pattern over the last three cycles, and now seems to be deviating from that a bit. He's still raising money, but he's certainly not raising money like he has in the past and while that may mean something, it also may not.
Peterson was confronted with some Republican trolling about his impending retirement earlier this year and laughed it off, claiming that the trolling had only made him want to run that much more.
I went from neutral on running again to 90 percent just because of this stupid stuff they're doing. You can't let these people be in charge of anything, in my opinion.
It would only take one good fundraising quarter for Peterson's numbers to be right back in line with past years, so at this point I'll defer to his own comments on the subject.
♣ A National Republican Congressional Committee (NRCC) poll concerning Minnesota's eighth congressional district was released on Thursday pitting freshman Representative Rick Nolan against his most probable long haired opponent, Stewart Mills the Third of the Mills family.
Harper Polling (7/18, no trend lines):
Rick Nolan (D-inc) 36
Stewart Mills (R) 36
Undecided 28
(MoE: ±4.8%)
This is an internal poll, conducted on behalf of the NRCC, the official arm of the Republican party in charge of re-electing and electing Republicans to the House of Representatives. Like any such poll, from either party, it should be taken with at least a grain of salt.
Compounding that issue is the fact that this poll was conducted by Harper Polling, who, in their very brief existence, haven't done much to acquit themselves as a reputable pollster.
The story begins shortly after the November elections, when Republicans were still trying to figure out how they had gone so wrong, what their "unskewing" and such. Enter: a plucky new group who seek to become the Republicans answer to Public Policy Polling, the Democratic leaning robo-polling outfit.
The reality of Harper Polling seems to be more of the same then something new.
In a June poll of Utah's 4th congressional district, testing incumbent Jim Matheson against his 2012 challenger Mia Love, this happened:
That question came right after one where the pollster asked if respondents wanted "A Republican who will be a check and balance to President Obama or a Democratic candidate who will help President Obama to pass his agenda?"
There is literally only one reason for doing this, and that's so you can influence the numbers for reasons of spin. By structuring the poll in such a way you are essentially rendering the rest of the poll meaningless for the purposes of constructing a campaign plan.
And while their MN-8 poll doesn't suffer from the same question issues, the above is one of just many reasons to be skeptical of Harper Polling polls.
♣ Governor Mark Dayton announced his fundraising totals:
Gov. Mark Dayton has raised $250,000 so far for his re-election campaign, a start to the significant fundraising he says he will do to keep the governor's office.

Dayton, who voluntarily reports his fundraising on a quarterly basis, has said he will not self-finance his 2014 effort. The governor, an heir to the Dayton's department store fortune, poured about $3.9 million into his 2010 effort.

He raised $217,000 in the last three months, a hefty clip compared to what he raised in the first three months of the year, and has spent $115,000 so far this year, his campaign said. His campaign manager Katharine Tinucci said he gathered most of the checks in the last week in June.
♣ Let's follow the twitter breadcrumbs to find ourselves a brand new (not really) Republican candidate for the sixth district clown car.
SCOOP? While at #sd35 meeting tonight I got a voicemail from a new entrant into the #mncd6 race. #mngop

— Andy Aplikowski (@AAARF) July 19, 2013
Scoop! Who could it be?
I have a 5pm call scheduled w/ the new #mncd6 candidate. I will post their name before I take off for the cabin tonight. #mngop

— Andy Aplikowski (@AAARF) July 19, 2013
The cabin! Exciting!
Phil krinkie #mncd6

— Andy Aplikowski (@AAARF) July 19, 2013
meh
♣ Eric Black at MinnPost wrote about gerrymandering again this week and like last time he did so, there is one big point in the gerrymandering equation that he is missing. Let's see if you can spot it? (You should read the piece to get the full context)
Reason No. 2 to be careful about over-attributing the results to the decennial redrawing of the map would be to compare the first result of House races under the new map to the last results under the old map. On that basis, the Dem map-makers in Illinois produced a stunning result. By contrast to Illinois, in the three Ostermeier has featured so far, the Republicans made net pickups of no more than one seat in each state over the composition of the House delegation from the previous election, conducted under the previous, 10-year-old district map.

Considering the overwhelming tendency of House incumbents to be reelected in every cycle, it doesn't seem reasonable to rely over-much on mapmaking to explain why most of the incumbents held their seats (although it is certainly possible for an incumbent to get into reelection trouble because of a change in the district boundaries, even including those cases in which a new map puts two incumbents into the same district).
When you compare the results of 2012 to 2010, you are comparing the results of a Democratic leaning cycle to the best Republican cycle in the entire history of modern American politics. When you break down the Illinois comparison you are comparing how the state went with a map that was gerrymandered by Republicans in the best Republican year ever, to a map that was gerrymandered by Democrats in a good Democratic year. Of course that is going to seem like a huge Democratic gain when you look at it out of context.
And likewise, in the other three states, Democratic leaning states that voted for President Obama, Republicans in control used redistricting to essentially lock in their gains from 2010 and even add some seats. This was the key for the GOP, the locking in the unsustainable gains from 2010. And this is the thing Eric Black is missing in his analysis.
This table, from my previous post in response to Eric Black's redistricting musings, should help to illustrate the point further:
| | | | |
| --- | --- | --- | --- |
| State | D seats | D seat % | Obama % |
| Florida | 10 of 27 | 37 | 50 |
| Georgia | 5 of 14 | 35.7 | 45.5 |
| Indiana | 2 of 9 | 22.2 | 43.9 |
| Kentucky | 1 of 6 | 16.7 | 37.8 |
| Michigan | 5 of 14 | 35.7 | 54.2 |
| N. Carolina | 4 of 13 | 30.8 | 48.4 |
| Ohio | 4 of 16 | 25 | 50.7 |
| Pennsylvania | 5 of 18 | 27.8 | 52 |
| Tennessee | 2 of 9 | 22.2 | 39.1 |
| Texas | 12 of 36 | 33.3 | 41.4 |
| Virginia | 3 of 11 | 27.3 | 51.2 |
| Wisconsin | 3 of 8 | 37.5 | 52.8 |
Thanks for your feedback. If we like what you have to say, it may appear in a future post of reader reactions.