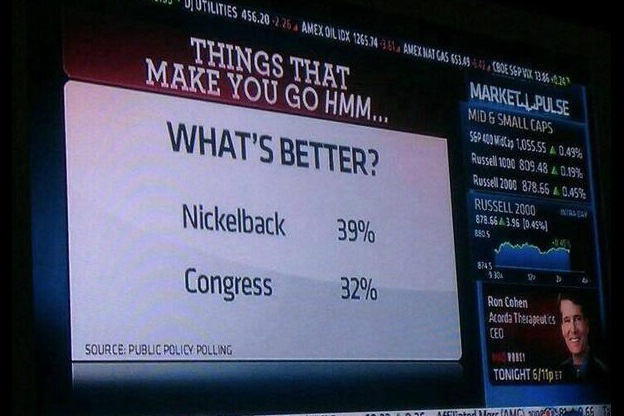 The Weekly Wrap 10-12
♣ On Monday I posted "Ask Me Anything: Ranked Choice Voting," in which I invited readers, such as yourself, to ask me any questions they may have about Ranked Choice Voting. Next week I will start answering those questions. It's not too late to get your question in.
♣ ICYMI, Minnesota's Sally Jo Sorensen got name-checked by none other than Stephen Colbert the other night:
♣ Former TV Anchorperson and United States Senator Rod Grams died earlier this week after a fight with cancer.
Grams served a single term in the US House of Representatives, representing Minnesota's sixth district in the early 90s and then moving on to the Senate in 1995. He was defeated in his 2000 bid for re-election by current Governor Mark Dayton. Rod Grams was 65.
♣ Stewart Mills launched his campaign for Minnesota's eighth congressional district against Rick Nolan this week.
"I'm the most least-likely person to be running, but we have in our family something we call the "hunting camp doctrine" and that says when you're at hunting camp, if you complain about a problem, you get the job to fix it," he said.

Mills said Washington has to do something about the growing national debt.

"We are passing debt and burden and problems on our next generation," he said. "Really we are leaving the campsite that is the United States of America a mess, and we have to correct that because we have to leave this country better than what we found it."
Tortured metaphors for what America is, in this case a hunting camp, are like catnip for politicians. See what I did there?
♣ The deadline for third quarter FEC reports is coming up soon, and some candidates have released their numbers already.
Mike McFadden raised $700,000 and now has over $1 million cash-on-hand.

For a bit of perspective on these numbers, Kurt Bills, in his entire US Senate campaign raised less than $1 million. So yea, compared to their previous candidate for Senate, dude can raise some "straight cash homey."

Collin Peterson raised $82,000 and has $227,000 CoH.

This is not a lot of money for an incumbent congressperson to raise in a quarter and this is the second quarter in a row that Peterson has been off his historical pace. This is worth paying attention to because, as the linked Roll Call article indicates, soft fundraising can sometimes be a precursor to retirement.

Phil Krinkie raised $300,000 (from himself) and has that much CoH.
Thanks for your feedback. If we like what you have to say, it may appear in a future post of reader reactions.