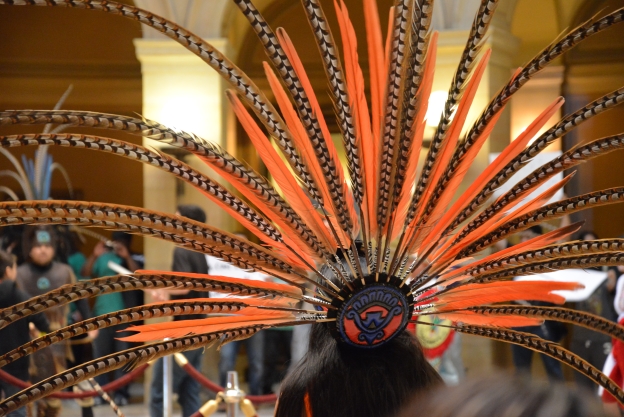 Driver's licenses for all
Here's the lede from a story last May in the TC Daily Planet:
Almost lost amid last week's celebrations of the same-sex marriage bill that became law, a handful of Latino activists camped out on the Minnesota State Capitol lawn, hoping to win passage of a Driver's Licenses for All bill. Some of them were on a hunger strike to prove a point that even undocumented citizens need a drivers license.
The bill ran out of steam in the closing days of the session (which was admittedly an ambitious one); it passed the Senate, but was not taken up by the House before the adjournment deadline. The bill's author, Patricia Torres Ray, vowed to bring it back this session.
Driver's licenses for all is now the law in Nevada, starting today:
Thousands of Nevada immigrants showed up at Department of Motor Vehicle offices Thursday to obtain driver authorization cards under a new law that made the state the 11th nationally to offer driving privileges to people in the country illegally.

In Las Vegas, long lines began forming before the doors opened at 8 a.m. By noon, wait times at the city's two busiest offices were nearly two hours or longer.

But the mood was more jovial than other agonizingly long DMV waits given the excitement on the part of immigrants who are now able legally drive to work.
And two hours at the DMV? Piffle.
Thanks for your feedback. If we like what you have to say, it may appear in a future post of reader reactions.